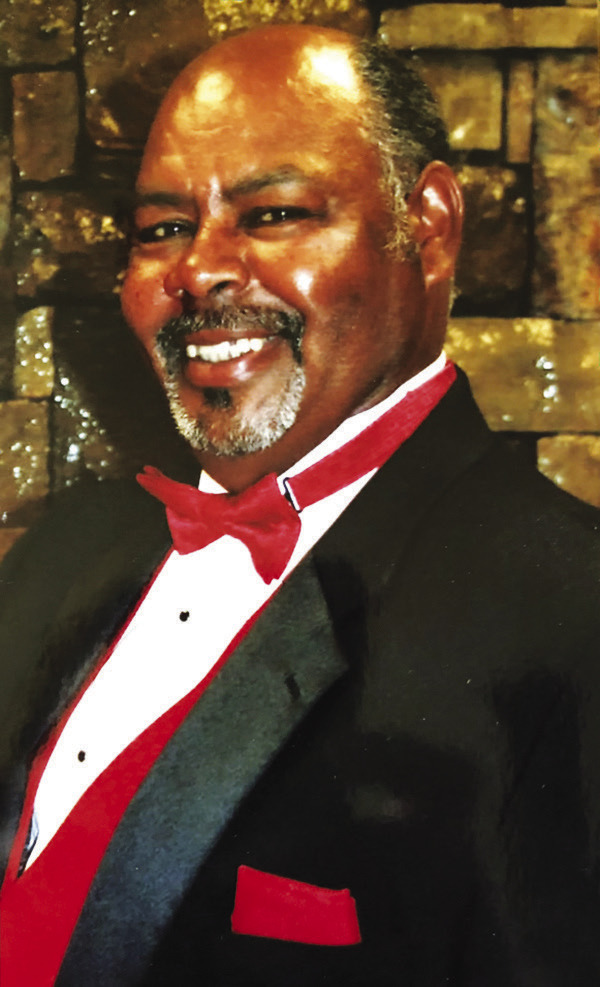 Obituaries
October 12, 2023
Ceazer Warrior, Jr.
Ceazer Warrior, Jr., is the son of Ceazer "Tobe" Warrior and Letha Simon Warrior. He was born on Dec. 11, 1946 in Pierce, Oklahoma and went to be with the Lord on Sept. 26, 2023. Ceazer grew up in the Pierce area and attended Warrior Elementary School. He graduated from Pierce High School in 1965. Many of his childhood friends remain close to this day.
Ceazer was active in sports. He enjoyed life with his parents and family and had many stories to tell of living and growing up in Pierce.
Ceazer served his country in the United States Marine Corps in Vietnam from 19651968, where he received an honorable discharge as a Lance Corporal.
Upon his return he married his high school sweetheart Eunice Chandler. From this union blossomed daughters, Delores, V. Renee, and Courtney and sons, Alex and Jonathan.
Early jobs included baling hay and working on the highway. He was a laborer, Master Plasterer, and business owner. Ceazer formed C&W Plastering with his brother Chauncy Warrior and longtime friend Charles Wilson.
He eventually retired but continued to contribute to the community by helping churches and assisting people with their home repair.
Ceazer and family attended East Side First Baptist Church in Checotah where he was baptized and served a number of years. After his conversion he became a deacon and was determined to serve the purpose of God. Ceazer and family then attended and served at Checotah Church of God for many years. He and his family then attended and served at Mount Olive Star Baptist Church. He served as deacon, Sunday School Superintendent, and Teacher.
In 2002, Ceazer and his family moved to Tulsa. They attended and served at Grace Fellowship Church and Victory Christian Center until they returned to Checotah and continued to serve at Mount Olive Star Baptist Church.
In 2021, Covid hit the family. His wife, Eunice, was hospitalized at Oklahoma State University Medical Center in Tulsa. After her release, Ceazer nursed his wife back to health. She is grateful for his tremendous sacrificial love. Ceazer is preceded in death by his parents, siblings Phillip, Otis, Joe, Ralph, Ellis, Chauncey and Ada Lee, daughter Delores, grandson A.J., and mother-in-love, Minister Viola Ross.
He leaves behind wife Eunice, daughters V. Renee and Courtney, sons Alex and Jonathan; G grandchildren, Louie Ledbetter, Jr., E. Rachel Carlis, Isaiah (Sierra) Thomas, Kevin Pouncil II, Kyler Pouncil, Kristian Pouncil, Pateyn Warrior, Jaden Warrior, and Zander Warrior; Great-grands: K'drian (Shelly Grant), Aaro (Megan Monroe), Omari (Sierra) and Iversyn Thomas; Sisters, Helen Grizzard, Mary Polk, Regina Chandler; Brother: Anthony Warrior; In-loves, Toby Webb, Kevin Pouncil, Katherine Warrior, and Jennifer Warrior; Inlaws, Anthony Chandler, Keith Chandler, Adale Chandler, Brian Chandler, and Joy Chandler. Ceazer leaves behind a host of nephews, nieces, cousins, and friends that cherish him.
Special Acknowledgment: Ceazer and his brothers and nephews shared a special bond. They were often found together working on cars. These were special moments for him.
His sisters and cousins often cooked and baked for him. He cherished their culinary treats.
Services were held Saturday, Sept. 30, 2023 in Mt. Olive Star Missionary Baptist Church, Checotah with Reverend Samuel Cunningham ministering.
Committal prayers and interment followed at Warrior Community Cemetery in Pierce.
Ceazer's nephews, cousins and MOSMBC Men served as Casket Bearers.
Anthony Warrior Sr, Anthony Chandler, Charles Jackson, Charles Melton, Charlet Simon, Larry Pouncil, Doug Trammell and Toby Webb served as Honorary Casket Bearers.
You may share online condolences with Ceazer's family at www.garrettfamilyfuneralhome. com The family of Ceazer Warrior entrusted his care, services and burial to John & Kim Garrett and dedicated staff of Garrett Family Funeral Home 311 SW 2nd St. Checotah, OK 74426