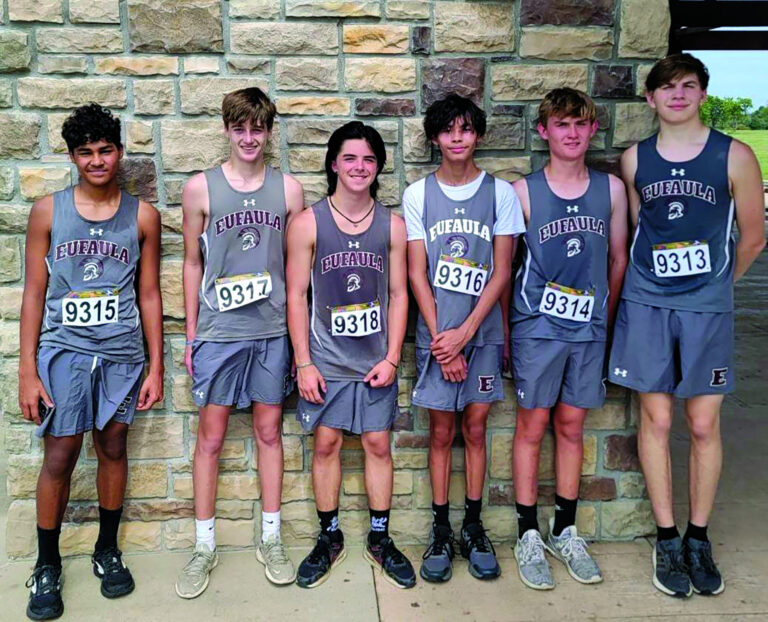 Checotah Cross-Country Classic a success
Schools from across Oklahoma came to Checotah to compete in the Checotah Cross-Country Classic. 176 high school boys and 186 high school girls competed against some of the best athletes in the region.
The Eufaula Ironheads had a nice showing as they had three athletes place in the Top 100.
Girls- Kayln Holman 34, Abby Charlton 98, Koto Wolf 143, Reagan Riendeau 144, Heidi Singleton 159 Boys- Levi Chapman 50, Gerald Colenutt 110, Ethan Charlton 118, Maddox Pritchett 129, Kyler Chiles 156, Cayden Moore 161 "I'm very proud of this team and the effort they gave today. This was a big event with a lot of school participating. I thought we did a good job considering this is a young team but they have a big heart and desire to improve with each event," Eufaula head coach Derek Gray said.
(See next week's issue for Checotah results.)