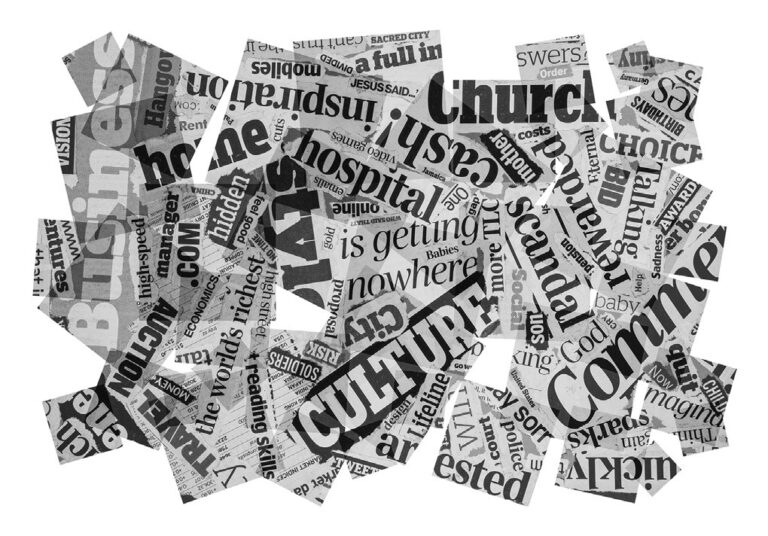 Checotah Stories from the past
Stories from the past
114 YEARS AGO Checotah Enquirer Friday, October 8, 1909
Wife Protects Umpire
Cushing, Okla. – Umpire Ed Hale was chased from Cushing park by an infuriated mob of baseball fans, but after following him to the Merchant hotel, a mile away, the mob abandoned the effort to assault him, but not until Hale had cried for protection from behind his wife's skirts in the hotel and three policemen with revolvers had pushed the mob back. Hale escaped from the hotel and left town.
STATE NEWS
– Jane White, under sentence of 15 years in the penitentiary, and Lou Bates, who has only one leg, escaped from jail at McAlester Thursday night of last week.
– Officers will break the seal of cars of interstate shipments whenever they have reason to suspect that liquor consigned to Oklahoma residents are contained in the cars.
– Mike Zanone, the Italian who killed his mother- in-law and sister-in-law at Hartshorne last April, pleaded guilty to manslaughter in the district court of McIntosh county and was given 80 years in the penitentiary at McAlester.
– Because she would not return his love and repeatedly turned a deaf ear to his appeals to marry him, W.S. Duval, Monday, cut the throat of Mrs. Cordelia Fanning, a pretty young widow, at Tulsa, then cut his own throat and drank a vial of carbolic acid, dying a few minutes later. Mrs. Fanning was hurriedly removed to the city hospital and has a slight chance to recover.
Died
Luther Welch, the 4-year-old son of Mrs. Margaret Gardner, died at their home in Joplin, Mo., on Wednesday of this week and the remains were brought to Checotah Friday and laid to rest in the Twin Grove cemetery about nine miles southeast of Checotah.
Luther was well known in Checotah, having made his home here with his uncle and aunt Mr. and Mrs. Jesse McQuillen, until about two weeks ago when his mother took him to her home in Joplin.
••••• 100 YEARS AGO McIntosh County Democrat
Thursday, October 4, 1923
A QUIET ELECTION
Rumors current about the streets of Checotah Monday to the effect the trouble and possibly bloodshed might result if the election on the six constitutional Amendments was held in McIntosh county Tuesday proved to be wrong. The election was one of the most orderly and quiet affairs ever held in the county. One of the largest votes in the county's history was recorded.
No School Friday
The schools of Checotah will be closed all day
Friday of this week in order to give all pupils an opportunity to attend the fair at Muskogee.
Drug Store Robbed
Shortly after midnight this morning Night Police John Murray picked up a suspicious looking stranger and after searching him found three new pistols. The stranger gave his name as Moser and admitted that he had stolen them from the Checotah Drug Co. earlier in the evening. He was placed in the county jail to await trial.
••••• 75 YEARS AGO McIntosh County Democrat
Thursday, October 7, 1943
WAR FUND CAMPAIGN OPENS OCT. 25 A whirlwind campaign to secure contributions for the Nation's War Fund drive, which will get underway October 25, has been formulated in Mc-Intosh county according to the announcement of W.K. Brice, co-chairman.
A quota of $3,256.25 has been set for north Mc-Intosh county. Leaders of the drive feel confident that Checotah will again oversubscribe its quota as it did in the recent war loan drive.
Gifts To Soldiers Move Out Slowly
"Many American soldiers overseas are going to be disappointed by not receiving a Christmas box this year," warns W.W. Hunter, postmaster, who says that Checotahans are not mailing gift packages fast enough.
Hunter further warned that October 15 is the absolute deadline for mailing Christmas packages to the far off corners of the earth where our fighting forces will be spending the Christmas season waiting for these boxes of cheer from the homeland.
Livestock Truckers Invited to Meeting
A county-wide meeting to make arrangements for the trucking of livestock to market will be held in the district court room in Eufaula at 8 o'clock next Monday morning, according to Henry Polson, county agent.
Buster Brown, of the office of defense transportation, Tulsa, will explain the new government restrictions to livestock dealers.
Gasoline will not be issued for haul stock to market unless the truck is considered necessary
•••••
50 YEARS AGO McIntosh County Democrat Thursday, October 18, 1973
Farm Bureau Secretary Injured
A car ended up inside the Farm Bureau Insurance office Tuesday and from the way things turned out, it looks as if some insurance will really be needed.
According to "Doc" Emerson, he was traveling south on 69 and Mr. Floyd Hargrave was going north and attempted to make a left hand turn into the Farm Bureau office. He made the turn directly in front of Mr. Emerson and Doc clipped his car and in the excitement forgot to stop, thereby plunging into the north side of the office.
Betty Biles and Shirley Vandiver were inside at the time. Mrs. Biles, secretary for the Farm Bureau, was sitting at a desk right in front of the crash, but as she heard the first noise got up to see what was going on. When the car came through she was pinned against the counter and suffered a broken pelvis.
Both she and Mrs. Vandiver were taken to the hospital. Mrs. Vandiver was treated and released.
Brownies to Organize Tuesday
Any little girl in the 2nd or 3rd grade wishing to join Brownies, please be in front of the Longfellow Elementary on Tuesday afternoon, October 22, after school.
Rocky Rogers
Airman Rocky D. Rogers, son of Mr. and Mrs. John A. Rogers of Checotah, has been assigned to Keesler AFB, Miss., after completing Air Force basic training.
The airman has been assigned to the Technical Training Center at Keesler for specialized training in the armament systems field.
Airman Rogers is a 1973 graduate of Checotah High School.
••••• 25 YEARS AGO McIntosh County Democrat
Thursday, October 15, 1998
Health Department Opening Set For Friday, Oct. 3
Opening of Checotah's branch of the McIntosh County Health Department has been set for 11 o'clock, Friday, Oct. 30 in the Gentry block parking lot.
Deadline For Duvall Tickets Is Today!
Those planning to attend the Oct. 24 induction into the Cowboy Hall of Fame of Roy Duvall should remember that the deadline for making reservations is Oct. 15.
There will be no tickets sold at the door.
New Dock Being Built At Belle Starr
Everyone on Lake Eufaula will be happy to hear about the newest fishing dock presently being built at Belle Starr Marina.
The new 4,600 square foot heated fishing facility was the vision or dream of Bill and Dorcille Reed.