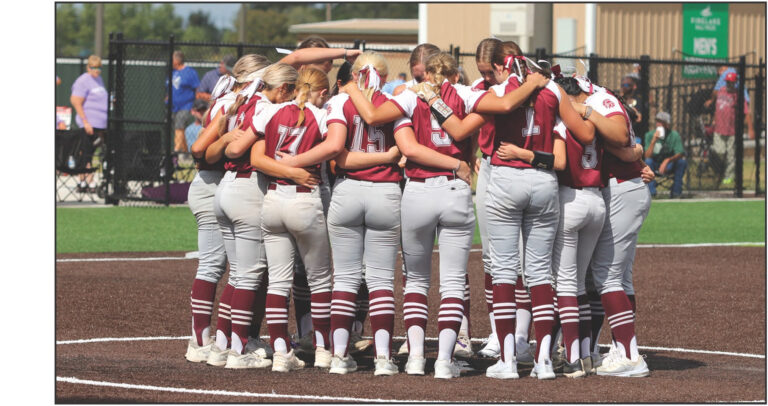 Eufaula's run for state ends against returning champs Lone Grove
The Eufaula Lady Ironheads' (23-13) season came to an end in the state tournament as Lone Grove topped Eufaula 7-1 win in the quarterfinals of the Class 3A tournament at Firelake Ball Park in Shawnee. Lone Grove (31-9) won two state championships in Class 4A and now was looking to add one in Class 3A. They started fast as they connected for a triple and single in the first inning to take a 1-0 lead. Eufaula struggled at the plate.
Lone Grove extended its lead in the third when Brook Langford hit a double and came home on a double by Hunter Gardner. After an intentional walk to Aeryn Shuman, Kadence Lampkin doubled home for a 3-0 advantage moving Shuman to third. Shuman scored with a steal on home to give the Lady Longhorns a 4-0 lead.
Lone Grove pitcher Braylee Spence retired the first nine Lady Ironheads in order. Eufaula finally got its first hit and run of the game in the bottom of the fourth.
Eufaula put their only points on the board in the fourth inning. Senior Avery Williams connected with a single, followed by Rachel Peterson reaching on an error. Williams stole third and Peterson was caught trying to steal second base. Williams scored when Kate Pippenger grounded out to second to make the score 4-1.
Lone Grove added a run in the fifth and two more in the sixth to take a 7-1 lead and held off the Ironheads rally to win the single elimination game.
"I felt we played well at the state tournament. They limited us to five base runners and we never could really get going offensively. But we scratched one across in the 4th and got another to 3rd in the 7th but that was it about it. When there's only eight teams left, everyone is pretty good," Eufaula head coach Ryan Green said.
Avery Williams took the loss for Eufaula from the pitcher's circle, going all seven innings and giving up 11 hits with five strikeouts and a pair of walks.
Spence got the win for Lone Grove, pitching six innings and surrendering two hits and one run with seven strikeouts and a walk.
"As far as the season goes, I couldn't be more proud! We showed a lot of grit and growth in Regionals and Super Regionals to get ourselves to the state tournament. We played a pretty tough schedule and had some tough battles. The girls persevered and had built belief and trust in each other come playoff time. I'm just very proud of how we just never quit fighting. It didn't always end the way we wanted but there's definitely no quit in these girls," Green said.