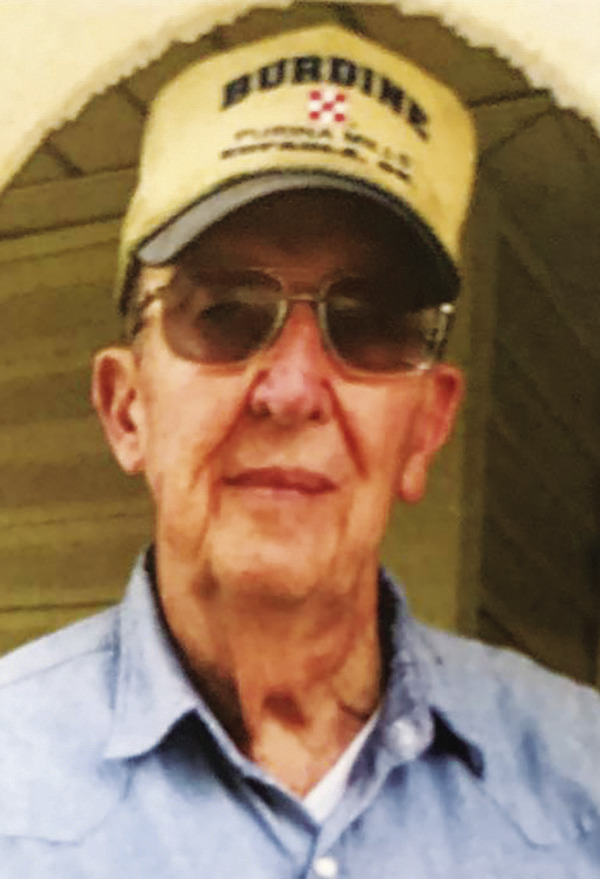 Obituaries
October 12, 2023
Larry Merl Hays
Larry Merl Hays, 84, of Eufaula, Oklahoma, passed away at his home on Oct. 4, 2023. Larry was born on March 3, 1939, in Amarillo, Texas, the son of William Floyd and Buena Vista (Vernon) Hays. He graduated from Spearman High School in 1958.
On Aug. 2, 1959, Larry married Nedra LaRue Kirkland at the Hitchland Church in Hitchland, Texas. Larry and Nedra lived in Spearman until 1974. They moved to Raiford, Oklahoma, near Eufaula where he lived until his death.
Larry enjoyed jazz and big band music. He loved visiting at Burdine's Feed Store. He was a man that enjoyed watching westerns. He was very proud of his kids, grandkids and great-grandkids. He didn't mince words… you always knew what he was thinking.
Finally, he became a Christian and was baptized when he was 68 years old. This was a very important part of his life.
Also, he loved collecting toy trains and old tractors.
Survivors include: his wonderful wife of 64 years, Nedra; son Larry Mark Hays and wife Kim of Owasso; daughters, Laura Joanne Dewald and husband Greg of Stillwater, and Julie Ruth Fisher and husband John of Ft. Worth, Texas; five grandchildren Kyle Mark Hays and fiance Katie, Chelsea May Hays and friend Brody, Aaron James Aulgur and wife Amy, Amanda Joanne Fox and husband Layne and Kaleigh Hana Alexander and husband Adrian and five great grandchildren Aidan James, Lucy Ruth, Hallie Joanne, Hayden Elaine, and Lily Fae and special friend Robin Bynum.
He is preceded in death by his parents.
Cremation arrangements were made with Hunn, Black & Merritt Funeral Home.
Condolences may be made to the family at www.hbmfuneralhome. com.