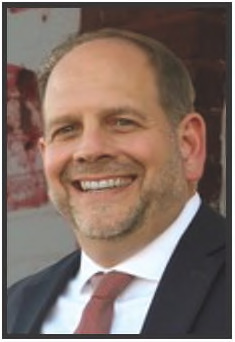 commentary
October 12, 2023
Special Session; Interim Study
The Oklahoma House of Representatives convened for a special session on Oct. 3 and 4. Earlier this year, Gov. Stitt called the Legislastatistics ture to deliver on three specific pieces of legislation: • A trigger law mandating that if a state or federal court finds that some individuals, due to their race, heritage, or political classification, don't have to pay a state tax, then no Oklahoman will have to pay the tax.
A tax cut that puts Oklahoma on the path to zero income taxes to keep the state in line with surrounding Republican-led states.
• A measure that increases budget transparency to ensure that Oklahomans and their elected representatives have the ability and opjority portunity to see how their taxpayer dollars are being spent.
The leadership of the House believes that a state income tax elimination would benefit the economy since individuals should be able to manage their own spending. During the regular session, the House passed several tax cuts, which were killed in the Senate. We're happy to consider the measures again; however, on Tuesday, the Senate voted to adjourn sine die, meaning there is no set date for the Legislature to reconvene.
I am disappointed the Senate decided to adjourn sine die before it could vote for the House's tax measure. The House met briefly on Wednesday for a special session and took no action before adjourning to the call of the chair.
Hopefully, I will have more to report in the coming weeks. It's also important to remember that we only have a few months until the Legislature is back in regular session where additional policies can be considered.
On another note, in October, the Legislature started hearing interim studies, allowing the legislators to dig deeper into specific issues, collect information and gather expert opinions outside of regular session.
I ran House Bill 2684 during the regular session, which amended the slow-down or move-over law. The Senate amended the bill, so it passed without the 10 mph speed reduction. I will present a joint interim study with Senator Stephens on Oct. 26 to determine if a reduction of 10 mph under the posted speed limit would create a greater safety issue for first responders.
You can watch the interim study on the website at okhouse.gov by visiting "News & Media," where you can watch live proceedings or recordings.
It is truly an honor and privilege to represent you at the State Capitol. As always, please do not hesitate to reach out to me with any concerns at 405-557-7302 orneil. hays@okhouse.gov.
Rep. Neil Hays, a Republican, serves District 13 in the Oklahoma House of Representatives, which covers McIntosh, Muskogee and Wagoner County.