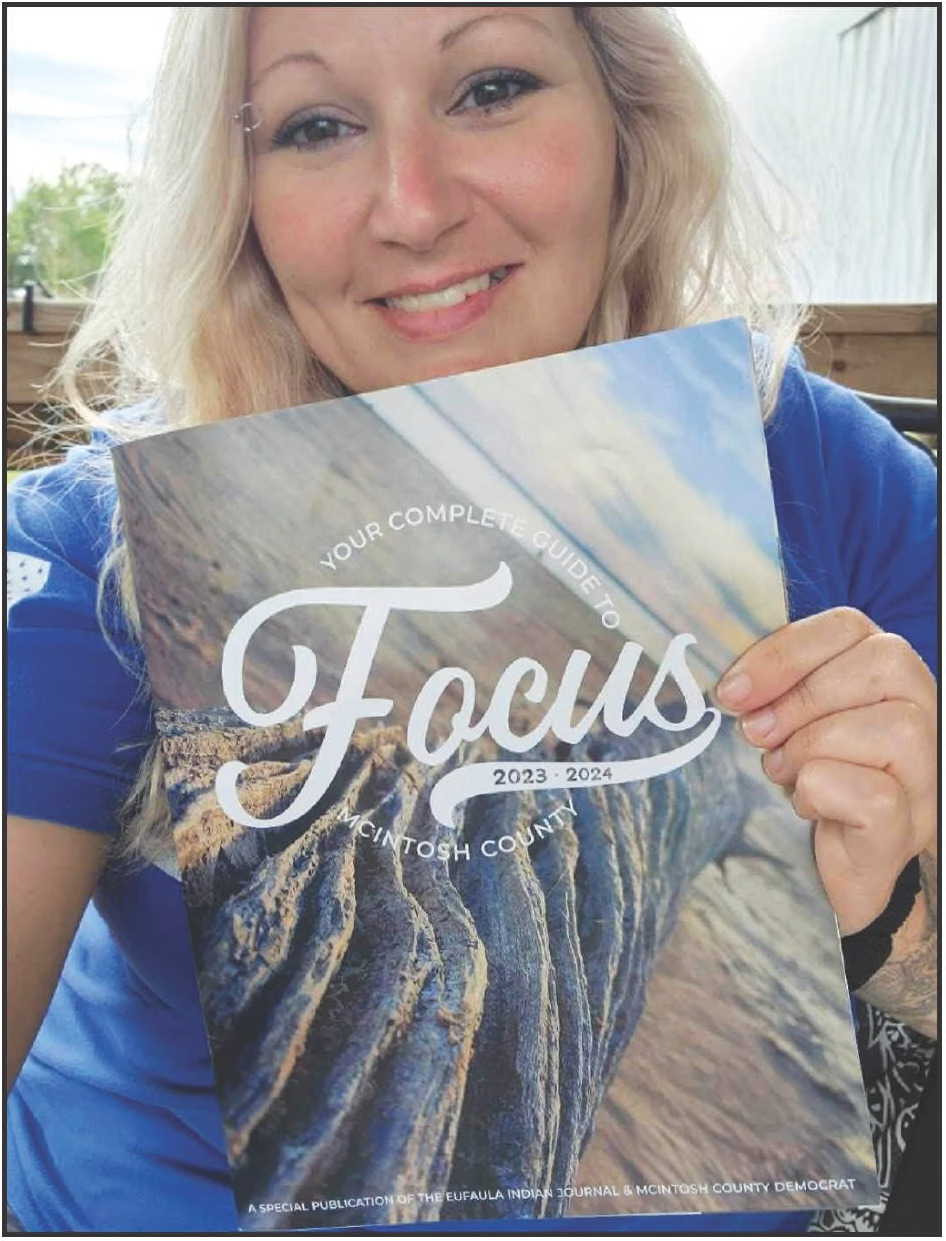 Artist of the Month
Holly Lackey has been chosen as the Artist of the Month for the Heritage Museum & Gallery. Lackey is a self-taught artist and photographer whose passion is wildlife photography. She has had her wildlife photos published in multiple magazines, to include the McIntosh County Democrats FOCUS magazine and Outdoor Oklahoma.
Lackey works patiently to get the perfect shot, no matter how quiet or still she has to be. She photographs everything from birds to snakes to nature itself and enjoys taking pictures of it all. She also volunteers with a group who will go out to homes and remove snakes, both venomous and nonvenomous, to keep everyone safe.
Lackey enjoys painting with acrylics, oils and watercolors. She likes crafting various things with clay, resin and gemstones.
"Painting model horses has been my recent interest and has been a lot of fun," Lackey said. "I literally like to paint anything from a rock to a moose paddle, to an old metal watering can to even a buffalo skull. Nothing is off limits. I have also enjoyed painting and hiding colorful rocks for the kids in Checotah for many years and last year I painted rocks for the Domestic Violence Chalk Walk."
"I actually consider myself just an amateur artist, because art to me is just a fun thing to do and focus on. It helps me to escape from the stress of everyday life and lets me create things that make people smile."
Some of Lackey's wildlife photography is available at the Heartland Heritage Museum & Gallery. The Heritage Museum & Gallery is always looking for new members to join the Checotah Art Guild.
Come check out all the artists and see their newest creations.