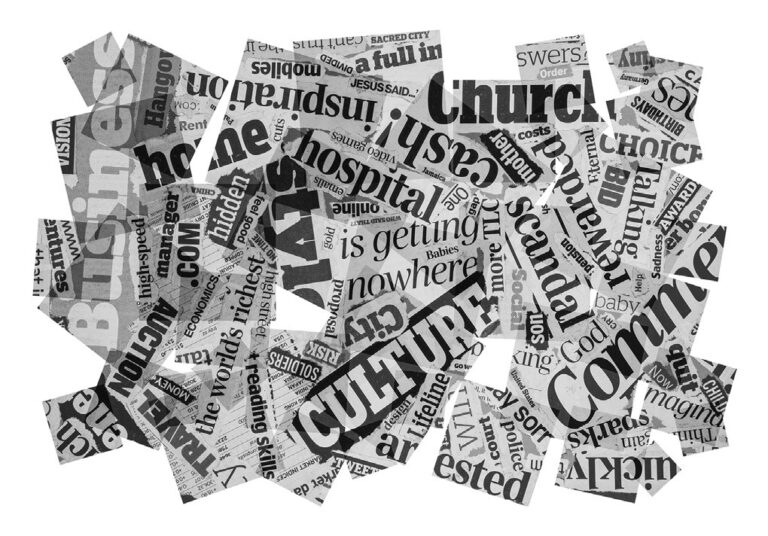 Checotah Stories from the past
114 YEARS AGO Checotah Enquirer
Friday, October 15, 1909
C.L. Gustavus in Checotah
Our former townsman C.L. Gustavus arrived in Checotah Tuesday on the northbound train. He is representing a harness and saddlery company in Dallas, Texas and as usual in the best of spirits.
Since leaving Checotah he has been in Pueblo, Denver and other western towns. He was for a while in Kansas City, Mo., where he became connected with an opera troupe and was manager of the company for a while.
He tired of the show business and sold out his interests and took the position he now has.
J.W. Cobb Announces as Candidate for Sheriff J.W. Cobb, of Texanna, has placed his name in the announcement column of the Enquirer as a candidate for the office of sheriff, subject to the will of the democratic party as expressed at the primaries.
Mr. Cobb is a native of Tennessee, but moved to Cook county, Texas, when a boy, and made that state his home until a few years ago when he removed to Arkansas, and later came to this county to make it his permanent home.
Rev. Amerson Reported Robbed
A report has reached here that Rev. Emerson, of this city, was robbed of $45 at Muskogee, one day last week.
Mr. Amerson, who is an old Confederate soldier, was on his way to the reunion and upon going to the ticket window at the Muskogee train station to procure his ticket for the remainder of his journey, discovered that some sneak-thief had picked his pockets, taking every cent the old soldier had with him.
••••• 100 Years Ago McIntosh County Democrat Thursday, October 11, 1923 Eastman Richard Sued
Suit for $15,395 alleged damages was filed in the district court by Felix Weaver against Eastman Richard for injuries received from a hay baler on the Richard ranch near here last July.
Weaver in his petition states a hay baler was not properly set up and contends that he called the attention of the foreman to the fact.
Ian pressing hay into the hopper his foot was caught and crushed, he says. Weaver also alleges neglect in that the baler was run by a team of mules without a driver. The mules became frightened and would not stop.
He asks $10,000 personal damages and for surgeon's bills and loss of labor $395. An additional $5,000 exemplary damages is asked.
Will Open Saturday
In this issue will be found announcement of the opening of the Banner Service Station by A.A. Smith and Sons Saturday of this week. Mr. Smith is offering an an inducement to all purchasers of gasoline on that day a gift of two quarts of oil absolutely free. He invites everyone to visit the new establishment on the opening day.
ONAPA NEWS
– Cotton picking is the order of the day. – Most of our citizens went to the Fair at Muskogee.
– Napa did well at the Fair with our school exhibits.
– Basket supper Friday night, proceeds to pay for singing a school.
••••• 75 YEARS AGO McIntosh County Democrat
Thursday, October 14, 1948
STABLE FINANCE SYSTEM NEEDED TO AID SCHOOLS Teachers drop out of Profession Due to Low Pay The schools of Oklahoma are facing a serious problem due to a shortage of qualified and experienced teachers. If I should tell you that your children or your neighbor's children will be taught the next few years by below standard teachers you will immediately become interested. This is the situation we find the schools of Oklahoma in today.
During the war many teachers volunteered or were drafted into the service and others took better paying jobs in business and industry. During that time the wives of the boys in service, other patriotic married women, and tthe teachers remaining in the profession did an excellent job of teaching your boys and girls. We all cooperated and made the best of the situation.
We thought that as soon as the war was over the old teachers would come back to the teaching profession but tthis has not been the case. Instead they have decided to remain in their present positions as these jobs pay them much better than their old teaching positions Better pay is luring teachers to other fields. Many fine teachers, through self-sacrifice, remain to carry on but a survey by the Oklahoma Education Association indicates a current shortage of some 2,000 teachers in Oklahoma.
Politics Blamed for Cotton Losses
The drop in the price of cotton the past few days, which amounts to around $60 a ball , is ruinous to cotton farmers and one or two alternatives should be taken to relieve he situation, Congressman W.G. Stigler, telegraphed Clinton P. Anderson, secretary of agriculture, Wednesday.
The price of cream and poultry also tumbled this week prompting democratic leaders to suspect political pressure on the markets by republican leaders in an effort to discredit the democrats on the eve of the general election.
FAIRLY HEAVY VOTE FORECAST NEXT TUESDAY
Roy Turner Expected to Carry County Over Flynn Thousands of voters are expected to trek to the polls in McIntosh county Tuesday to wind up a heated campaign for the gubernatorial post in Oklahoma.
Approximately 5,000 citizens are expected to cast their votes in this county, far under the pre-war maximum of 8,000 votes.
••••• 50 YEARS AGO McIntosh County Democrat
Thursday, October 25, 1973
Local Bank Begins Remodeling Project
Construction started this week on the expansion – remodeling of People's National Bank of Checotah. Construction will be done by Schneider Construction Company and the architectural work by Gene Williams of Okmulgee.
The bank, which was organized 62 years ago in 1911 and has had as its president George Stidham since 1937, is following a program of expansion to better serve the people of this area.
COLD TURKEY DAY IS DESIGNATED Want to quit smoking but don't you think can do it?
Oklahoma smokers will have an unusual opportunity to prove to themselves that they can quit smoking – at least on Nov. 27.
That day has been designated as "Cold Turkey Day" by the Oklahoma Lung Association
NEWS OF SERVICEMEN
Airman Clem Fisher son of Christine Fisher of Checotah and S.A. Fisher of Anaheim, California, came home tto visit his mother, brothers and sisters. Clem was one of 100 navy men to volunteer to help to when the volcano erupted in Iceland.
He will be stationed on the U.S.S. John F. Kennedy in Norfork, Virginia.
••••• 25 YEARS AGO McIntosh County Democrat
Thursday, October 22, 1998
Veteran Murdered In Hoffman
A Hitchita man is being held without bond following the Sunday stabbing death of a Hoffman resident. Steven Lewis Tabbytite, 52, is accused of killing Edmond Eugene Miller.
Miller, 48, was a disabled Vietnam War veteran who had received several Purple Hearts and other awards for his service in the United States Marine Corps. He had lived in Hoffman only a few months prior to his death.
Treatment of Joe Johnson Not Uncommon
Much was made abut the treatment former Eufaula mayor Joe Johns received while in the Checotah City Jail.
In fact, both the Muskogee Phoenix and the Daily Oklahoman painted a picture that indicated Johnson was allowed to almost run free, had access to his personal cellphone and was allowed to use his own laptop computer while incarcerated while in the Checotah jail awaiting transfer to the state prisons system.
Officials denied he was given preferential treatment.