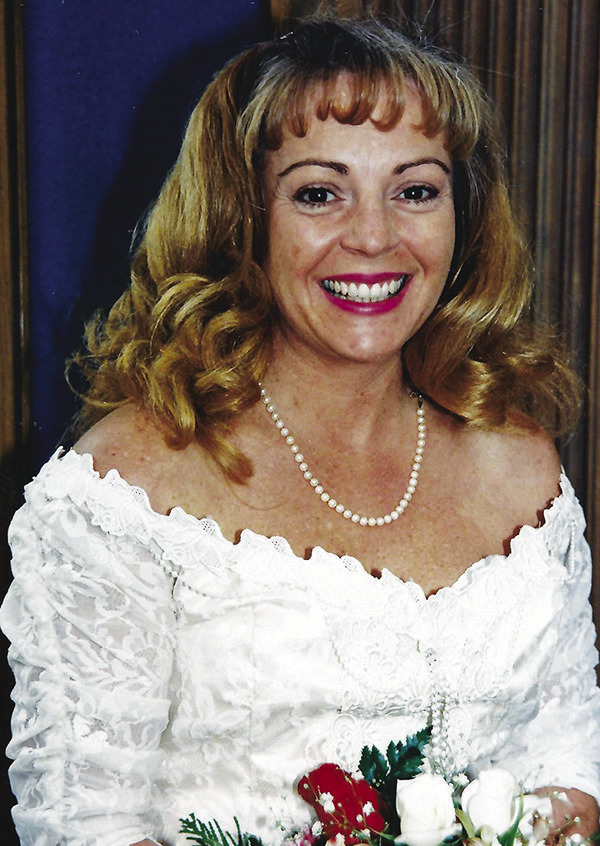 Obituaries
October 19, 2023
Kathy Lynn Drabek-Farrow
Kathy Lynn Drabek-Farrow, 65, of Eufaula, Oklahoma passed away peacefully on Thursday, Oct. 5, 2023 at the St. Francis Hospital in Tulsa. Kathy was born on Nov. 20, 1957 in Oklahoma City, Oklahoma to Elmer John "E.J." and Elizabeth June Drabek. Raised in Oklahoma City, Kathy was a proud 1976 graduate of Heritage Hall School, where she formed many lifelong friendships.
Furthering her love of nature, Kathy graduated from Oklahoma State University with a Bachelor's Degree in Horticulture Science and Landscape Design.
On Dec. 21, 1995, Kathy married Dr. Robert Edgar "Ed" Farrow. After spending many happy years at their country home in Checotah, Kathy and Ed retired to their dream home overlooking beautiful Lake Eufaula.
Kathy successfully pursued a variety of professional endeavors including working as a recreational director at Arrowhead Resort and as an independent land woman.
She enjoyed searching and collecting arrowheads (which were generously shared with family and friends), walking around Belle Starr Campground, and long, scenic car drives. But most of all, she cherished the blessings of being a loving wife, mother and grandmother.
Kathy is survived by her daughter, Rachel Elizabeth Bennett and son-in-law, Jacob Fitzgerald of Checotah; her son, Charles "Chaz" Elmer Farrow of Eufaula; her stepson and daughter-in-law, Nick and Sara Farrow of Okmulgee; grandchildren JulieAnn PattyMae Farrow and Asher Collin Fitzgerald; siblings Claude Drabek and Charlotte Mitchell; and nephews and nieces Jonathan Drabek, Megan Drabek, Cassie Barragree, Phoebe Barber and Rives Mitchell.
She was preceded in death by her husband, Ed Farrow; her parents, E.J. and June Drabek; and one sister, Beverly Wood.
A funeral service was held at 1 p.m., Monday, October 16, 2023 at the Kelley Memorial Chapel with Brian Mitchell officiating.
Burial will follow at Greenwood Cemetery under the direction of Hunn Black & Merritt Funeral Home & Crematory.
Online condolences may be made at www. hbmfuneralhome.com.