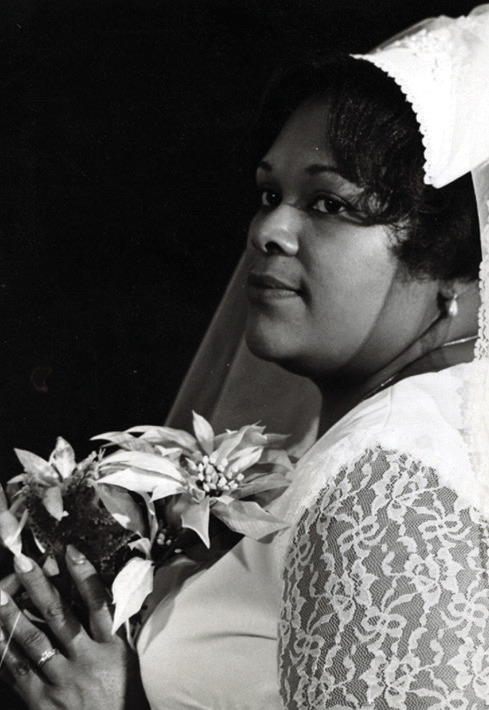 Obituaries
October 26, 2023
Alice Faye Pouncil
Alice Faye Pouncil is the daughter of Willie Anderson and Sarah Henderson Anderson. She was born Sept. 1, 1939 in Checotah, Oklahoma and went to be with the Lord on Oct. 14, 2023. Alice grew up in the Checotah area and completed Douglas Grade School in 1954. She graduated from Rentiesville High School in 1958.
Alice moved to Charlotte, North Carolina and started nursing school at Samaritan School of Nursing. Later, Alice moved to Baltimore, Maryland and entered Provident Hospital of Nursing, graduating in 1962 and became a Registered Nurse.
In 1964, Alice became the proud mother of Drameka Chellae Winfey. In 1966, she moved back to Checotah, Oklahoma.
Alice worked at Muskogee General Hospital for a year before returning to work at Checotah Nursing Home for five years.
In 1972, Alice went to work for the VA Hospital in Muskogee, Oklahoma, where she met and married her husband Larry E. Pouncil, Aug. 27, 1977. In 1978, Alice gave birth to twin boys, Kevin Lavon Pouncil and Kelly LaVille Pouncil.
After working at the VA Hospital for 20 years, Alice then worked at Eufaula Community Hospital Lakeview for 10 years. She went into semi-retirement in 2002 working at a doctor's office and again in the nursing home for five more years before full retirement in 2010.
Alice was preceded in death by her parents and brother, Otis Anderson.
She is survived by her loving husband of 46 years, Larry; Children, Drameka Blair and husband Anthony; Kevin Pouncil and wife Courtney; Kelly Pouncil and wife Trisha; Eugene Pouncil and wife Janet; Venetta Douglas. Grandchildren, Trey Pouncil, Brandon Winfrey, Cheyanne Moore and husband Bray, Cherokee Pouncil, Terrence Pouncil, Kevin Pouncil II, Andrae Davis, Jade Davis, Kyler Pouncil, Olivia Davis, Shaelyn Pouncil, Brayden Pouncil, Kristian Pouncil, Noah Douglas, Gabe Pouncil, Tyce Pouncil, Nicole Harrington and Nina Fonteneaux. Siblings, Irene Slade and Shirley and husband Homer Stidham. Alice is also survived by a host of great grandchildren, nieces, nephews and a lifetime of friends.
Services for Alice were held Tuesday, Oct. 24, 2023 in the First Free Will Baptist Church Family Life Center with Reverend John Sells ministering. Committal prayers and interment to place in Fort Gibson National Cemetery.
You may share online condolences with Alice's family at www.garrettfamilyfuneralhome. com The family of Alice Faye Pouncil entrusted her care, services and burial to John & Kim Garrett and dedicated staff of Garrett Family Funeral Home 311 SW 2nd St Checotah OK 74426