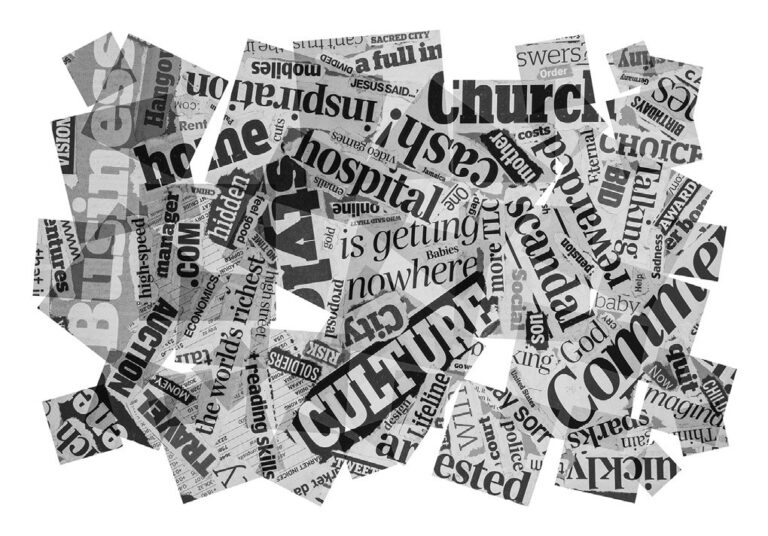 Checotah Stories from the past
Stories from the past
114 YEARS AGO Checotah Enquirer Friday, October 21, 1909
Alf. Hunter is "Guilty"
Watonga, Okla.. Oct. 16 – Alf. Hunter killed Sheriff George W. Garrison of Oklahoma county near Hitchcock, June 5, 1908, and must pay the penalty for the crime with his life on the gallows.
The jury was out 40 minutes today and returned a verdict of guilty. An hour later Judge Brown sentenced the prisoner to be hanged Friday, Dec. 3. This was followed by a motion for a new trial, which was over-ruled this afternoon at 4 o'clock. After the sentence had been imposed, counsel for Hunter gave notice of appeal to the state criminal court of appeals.
A warning to hunters
It is a fine of not less than $10 for anyone to be found with a gun where game birds range – the mere fact that he has a gun in his hands the law says is prima facie evidence that he is hunting.
Any citizen or officer may demand to see the license of anyone found hunting, and a refusal to show the license subjects the offered to a heavy fine of not less than $10.
Supreme court modifies its opinion
Guthrie, Okla., Oct. 21 – The supreme court has made an order modifying its opinion in the case of the "18 casks of beer," which comes on appeal from the county court of Oklahoma county.
The beer was seized by the state and acting under an opinion previously rendered by the court of appeals, the county court returned the beer to the consignee. The state went to the supreme court, where an opinion was rendered sustaining the state enforcement officers and ordering that the 18 casks of beer be given into their custody.
•••••
100 YEARS AGO
McIntosh County Democrat Thursday, October 18, 1923
CANADIANS ON RAMPAGE
Both North and South Canadian Rivers Pass High Water Mark of Last May Heavy rains in western Oklahoma, aided by the continuous rain fall in this section of the state Saturday, Sunday and Monday, changed the placid North and South Canadian rivers into raging torrents Tuesday and have caused thousands of dollars of damage in the county.
NOTICE TO DOG OWNERS
All owners of dogs within the city limits of Checotah are hereby notified that from and after this date all dogs running at large and not muzzled will be killed. This action is necessary due to the fact that a number of dogs were bitten last week by a mad dog. Either put up your dogs or muzzle them and thus play Safety First. A.C. Sanders, Mayor.
Bibles Placed in Local Hotel
The Muskogee chapter of the Gideons, an organization of traveling men, last Sunday donated 63 Bibles to hotels in this city.
•••••
80 YEARS AGO
McIntosh County Democrat Thursday, April 22, 1943
TEENAGE BOYS ANSWER DRAFT CALL THURSDAY Twenty-two Youths Leave For Army and Navy Camps Twenty-two McIntosh county boys in the lower age brackets left Thursday morning for army and navy induction centers, according to Major Washington Grayson, chief clerk of the draft board.
Ten out of the group were sent to Fort Sill to report for army duty while the others were sent to naval stations
BOARD PLANS SUMMER TERM FOR STUDENTS Labor Shortage Brings Quick Action By Board To alleviate the manpower shortage in the Checoth area a summer term of school will be held fr ll students starting in mid-July, according to the announcement of Fred Ogle, superintendent of city schools.
Decision to change the regular school term was taken by members of the local board of education at a recent meeting.
The action was taken by the board at the request of the war man power board of the county, which foresees an acute shortage of farm labor.
County Bond Sales Hit $169,667 Mark In First 2 Weeks
War bond sales in McIntosh county during the first two weeks of the campaign mounted to $169,667, far above the quota set by state officials, according to the report of L.K. Sharpe, sales chairman.
•••••
75 YEARS AGO
County's Old Age Pensions Increase
McIntosh County Democrat Thursday, October 21, 1948 McIntosh county old age assistance recipients this month drew the largest check that he has received since the program was set in motion 12 years ago.
Miss Dorothy Channel, county director of public welfare, said the average county recipient this month received a check for $51.51 compared to a payment of $14.83 at the end of the fiscal yer 1937-37.
STATES' RIGHTS PARTY TO WAGE DRIVE IN SOUTH
States' Rights Democrats this week unveiled "full speed ahead campaigns" on the eve of the November 2 general election in eight key states.
Work Contract Let On Highway No. 9
Six bids were received Tuesday by the state highway commission on the 7.760 miles of asphalt paving job on State Highway 9 leading west out of Eufaula with Smith Brothers of Noble, biding low at $395,476.94.
•••••
50 YEARS AGO
McIntosh County Democrat Thursday, November 1, 1973
McSpadden Favors Increased Vet Aid
Rep. Clem McSpadden, Oklahoma's Second District Congressman, said today he was firmly behind a bill which will bring increased benefits to veterans who have served during th Vietnam War, to bring those benefits more on a par with those relied by World War II and Korean Conflict veterans.
NEWS OF SERVICEMEN Mark Russell
Army Sergeant Mark I. Russell, 23, son of Mrs. Bertie C. Russell, Hitchita, completed special forces training at the U.S. Army Institute for Military Assistance, Ft. Bragg, N.C.
•••••
25 YEARS AGO
McIntosh County Democrat
Thursday, October 29, 1998
Checotah's Top Teacher Honored In Oklahoma City
State Superintendent Sandy Garrett recently applauded Checotah Teacher of the Year Debbie Allen for her outstanding work and commitment to the boys and girls of her community during ceremonies at the State Fair of Oklahoma.
Duvall Inducted Into Hall of Fame
Roy Duvall, a Hitchita native and Checotah resident, wa inducted into the Nation. Cowboy Hall f Fame in ceremonies held this past Saturday night at the Cowboy Hlllin Oklahoma City.
Duvall, a three-time World Champion steer wrestler, stated bulldogging in 1960 when he ws just 18 years of age. Before joining the PRCA he was two-time IRA World Champion and one-time IRA runner-up.