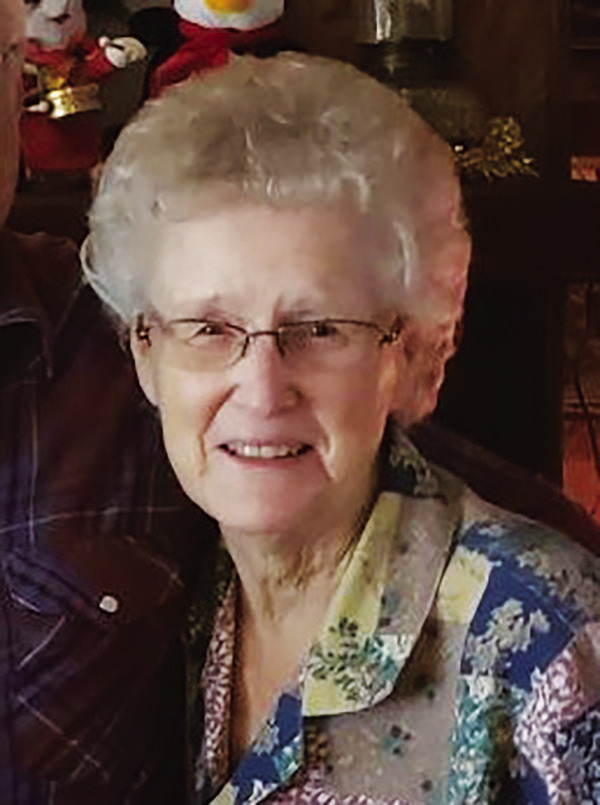 Obituaries
October 26, 2023
Ima Jean Bush
Ima Jean Bush, 88, of Checotah, passed away on Oct. 16, 2023 in Tulsa, Oklahoma. Jean was born on May 8, 1935 in Salina, Oklahoma to Arnold Wells and Grace Mae (Chilcutt) Phelen. She graduated from high school in California. Jean worked at Muskogee Book Binders.
On Dec. 17, 1993, she married Nathan Odell Bush. They were happily married 29 years. Jean loved to fish, crochet and cook. She was the best cook in the whole world.
Survivors include: her husband, Nathan Bush, of the home; children: Jeanette Sue Lindsey and spouse Rick, of Checotah; Patricia Lynn Coulter and spouse Gary, of Florida; Jackie Shannon Moore and spouse Bill of Arkansas; Sherry Renee Schnorrenberg and spouse Jim, of Haskell; Nathan Dewayn Bush, of Oklahoma City; Teresa JoAnn Rowland, of Oklahoma City; Stephen Wayne Bush and spouse Shannon, of Muskogee; and Jodie Lynn Henderson, of Shawnee; 18 grandchildren; and 28 greatgrandchildren.
She is preceded in death by her parents, Arnold and Grace Phelen; and three brothers, Jim, Ed and Darrell.
A graveside service was held at 1 p.m., Friday, Oct. 20, 2023 at the Vista Cemetery with Mike Scifres officiating.
Burial was under the direction of Hunn Black & Merritt Funeral Home & Crematory.
Online condolences may be made at www. hbmfuneralhome.com .