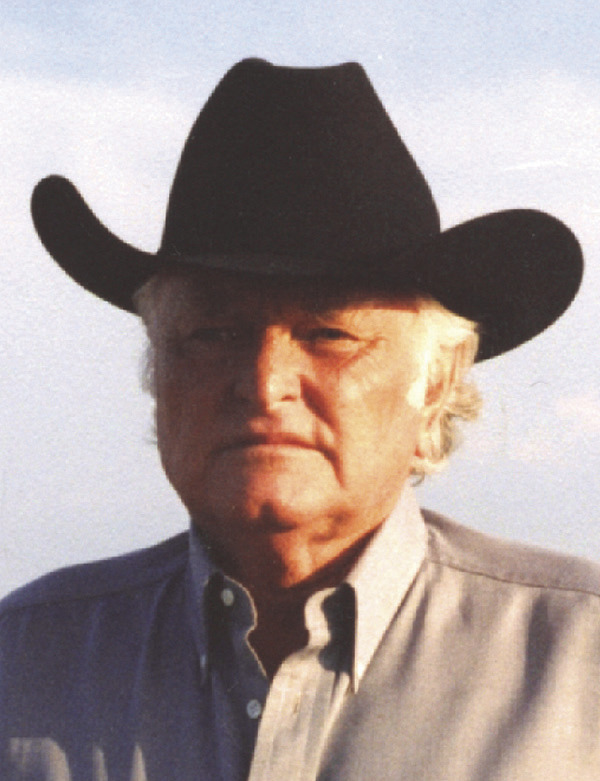 Obituaries
October 26, 2023
Jerry Lemon Jeffries
Jerry Lemon Jeffries, prominent business owner and Red Angus cattle rancher, passed away peacefully while surrounded by his loving family, on Saturday, Oct. 21, 2023, at the age of 87. He was born Friday, July 17, 1936, in Checotah, Oklahoma, to Lemon and Irma Jeffries.
Jerry grew up in Checotah where he received his education and played high school football for the Checotah Wildcats, graduating in 1954. After high school, he attended Oklahoma A & M for a brief time before beginning a career as a pipeline land surveyor.
Jerry started his own surveying company, Jeffries & Associates, which he later sold.
He married Patricia Reeves on Saturday, Nov. 29, 1986, at First Baptist Church of Checotah.
Jerry began his new adventures, Golden Field Services, a nationwide surveying company and Golden Ag. His love for Red Angus cattle led him to start Jeffries Red Angus Cattle, one of the largest Red Angus cattle producers in the country.
Jerry is a member of the Moose Lodge in California, Masonic Lodge in Broken Arrow, Oklahoma, and First Baptist Church of Checotah where Jerry was baptized in 1948.
He loved his ranch, cattle, driving his tractor and baling hay. He will be remembered by his family as a wonderful, caring man who was full of integrity, worked hard to provide for his family, was willing to help anyone, and if you knew Jerry, he was always working on the "deal of the century"! Jerry will be greatly missed by all who loved and knew him.
He is preceded in death by his parents, Lemon and Irma Jeffries, daughter Lisa Mc-Cartney, and sister, Barbara Choate.
Jerry is survived by his wife, Patricia, of the home, his children, Jerry Jeffries Jr. and wife, Sandra, Twyla Toman, Betty June Land and her husband, Stewart, all of Checotah. Also, Denice Shipley, and her husband, Steve, of Huntsville, AL, Kimberly Wilmoth Frost, and her husband, Blake, also of Checotah.
Jerry is also survived by his 10 grandchildren, Jayla Cooper and her husband, Blake, Phoenix Walker, Jeana Sue Weaver and husband, Ryan, Clayton Earlywine and his wife, Kayla, Austen Shipley and his wife, Haley, Kyle Shipley, Caleb Wilmoth, Marcela Wilmoth, Zachary McCartney and his wife, Natalie, and Braden Beeson; five great-grandchildren, Marissa Weaver, Bradley Weaver, Les Pelto, Dee Pelto, and Suvi Pelto.
Jerry is survived by other extended family, and a lifetime of friends, with special mention of Kirk Breed, Jerry's farm manager since 1986.
In lieu of flowers, the family asks that memorials be made in his memory to the Checotah 4H FFA Booster Club P.O. Box 413 Checotah, Oklahoma 74426, a program that he loved and faithfully supported.
Viewing will be held Wednesday, Oct. 25, from 12 p.m. to 4 p.m., and also on Thursday, from 9 a.m. to 6 p.m. at Garrett Funeral Home. Jerry's family will greet friends from 4 p.m. to 6 p.m. on Thursday at Garrett Funeral Home.
Services will be held Friday, Oct. 27, 2023, at 1 p.m., at First Baptist Church of Checotah with Reverend Steve Dennis, ministering.
A celebration of Life following services will be held at the Jeffries Sale Barn on 266th and Lotawatah Road. The family will join after private Committal Prayers and Interment in Greenlawn Cemetery under the personal direction of John Garrett.
Kyle Shipley, Zach McCartney, Austen Shipley, Braden Beeson, Kirk Breed, and Ryan Weaver shall serve as Casket bearers. Don Sherrer, Fred Pace, Billy Estrada, Blake Frost, Stewart Land and Steve Shipley will serve as honorary casket bearers.
You may share online condolences, stories, and memories with Jerry's family at www.garrettfamilyfuneralhome. com. The family of Jerry L. Jefferies entrusted his care, services, and burial to John and Kim Garrett and the dedicated staff of Garrett Family Funeral Home and cremation Service, 311 SW 2ndnd Street, Checotah, OK 74426, 918-4732244.