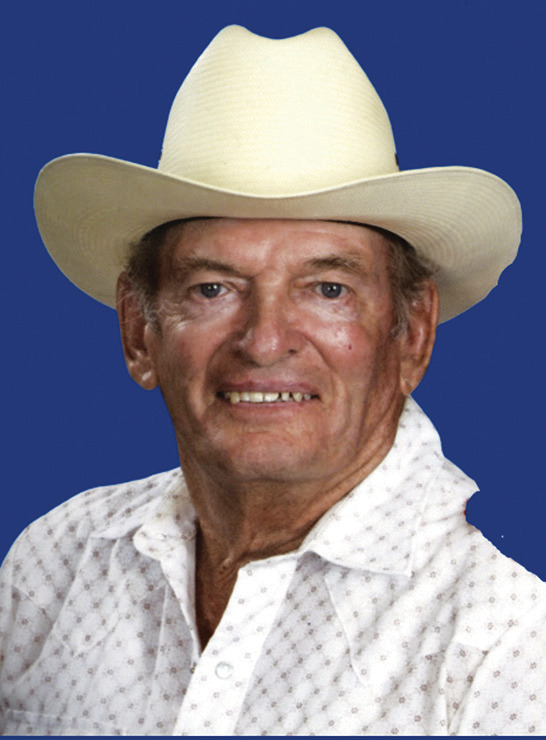 Obituaries
October 26, 2023
Richard Lawrence Anderson
Richard Lawrence (R.L.) Anderson, of Checotah, passed away at the age of 85 on Wednesday, October 4, 2023, in Muskogee, Oklahoma, surrounded by his loving family.
R.L. was born Saturday, May 28, 1938, in Graf, Nebraska to Lawrence Lavon and Frances (Mercer) Anderson. R.L. grew up on a farm near Tecumseh, Nebraska with his family and attended school in Tecumseh. As a teenager R.L. began construction work on highways around the area.
In 1959 R.L. enlisted in the Marine Corp and completed basic training at Camp Pendleton near San Diego, California. After basic training R.L. became a Marine Corp reservist and returned to Tecumseh. Upon returning home to Tecumseh, he soon met the love of his life, Lorene Baucke, and they wed on November 4, 1961.
R.L. continued to work construction jobs all around the country with his new bride in tow. He told many stories of running heavy equipment to construct some of the interstate highways, missile bases, dams, and power plants in the western area of the United States.
R.L. and Lorene were living in Independence, Kansas when their first child, Robert Lawrence, was born on May 17, 1964. Construction jobs took them back to Nebraska before the birth of their second son, Michael John on October 22, 1965.
In approximately 1970, R.L. began a new adventure going from farm to farm in eastern Oklahoma gathering pigs to broker to feedlots in Kansas, Nebraska and Iowa. His pig ventures moved his family to Tahlequah, Oklahoma in 1971. It was during this time of living in Tahlequah that R.L. and Lorene welcomed their third child, a daughter, Lori Ann, on March 11, 1972. While R.L. was gathering pigs around the Checotah, Oklahoma area, he purchased a tract of land east of Checotah. R.L. moved his wife and three children to Checotah in 1976 and he began building Checotah Livestock Auction for the sale of feeder pigs.
After the completion of the sale barn R.L. purchased a cabover GMC semi-truck to haul bigger loads of pigs to feedlots out of state. R.L. found a love for the trucking business and purchased several more trucks and flatbed trailers to lease to Mercer Transportation. He sold the feeder pig sale barn in 1980 to continue growing and investing in his trucking business. R.L. continued in the trucking business for approximately 30 years in flat bed, heavy haul, livestock hauling, dry vans, dump trucks and other transportation endeavors, while leased out and under his own authority as Lotawatah Express, Inc., and Anderson Trucking Enterprises.
Raising registered cattle was a particular passion of R.L. and he strived to raise quality purebred breeding stock for his children and grandchildren to compete and excel within the show-ring at local, state, and national levels. Some of those accomplishments included National Champion bulls, heifers, and cow calf pairs. Other entrepreneurial ventures included owning and operating the Loyal Inn Motel in Eufaula from approximately 19951997.
Later, R.L. began scouting out property for his next business project, Fast Lanes Bowling Center. The perfect place was located at 107 Paul Carr Drive in Checotah, where construction began in 2000. Fast Lanes opened January 13, 2001, and is still owned and operated by his daughter, Lori, and her family.
R.L. was preceded in death by his parents, his sister and brother-inlaw, Nancy and Loren Schmidt.
He is survived by his loving wife of the home, Lorene of 61 years, 3 children: Robert (Bob) Anderson and wife Lynn of Checotah, Mike Anderson and wife Brenda of Checotah, Lori Barnard and husband Mike of Checotah; 5 grandchildren: Shawna Crombie and husband Buck, Lacey Anderson, Keifer Anderson and wife Erin, Ashley Henderson and significant other Danny Frye, and Kylee Henderson; 5 step grandchildren: Kassie Barnard, Brennon Barnard, Trey White, Braden White, and Luke White; 2 great grandchildren: Everlee and Kashton, with 1 on the way and 5 step-great grandchildren; 3 nieces of Nebraska: Debbie Baehr and husband Jack, Vickie Kress and husband Todd, and Cindy Sohnholz and husband Neil; R.L. is also survived by numerous grand and great grand nieces, nephews and a lifetime of friends.
Funeral Services were held Monday, October 9, 2023 in the First United Methodist Church of Checotah with Reverend Mark Watson ministering. Committal prayers and interment followed in Greenlawn Cemetery under the personal direction of John Garrett. Keifer Anderson, Buck Crombie, Luke White, Danny Frye, Jack Baehr and Todd Kress served as Casket Bearers. Dean Taylor and Dewayne Smith served as Honorary Casket Bearers. You may share online condolences with R.L.'s family at www.garrett-familyfuneralhome. com. The family of R.L. Anderson entrusted his care, services and burial to John & Kim Garrett and dedicated Staff of Garrett Family Funeral Home at 311 SW 2nd St. in Checotah, OK.