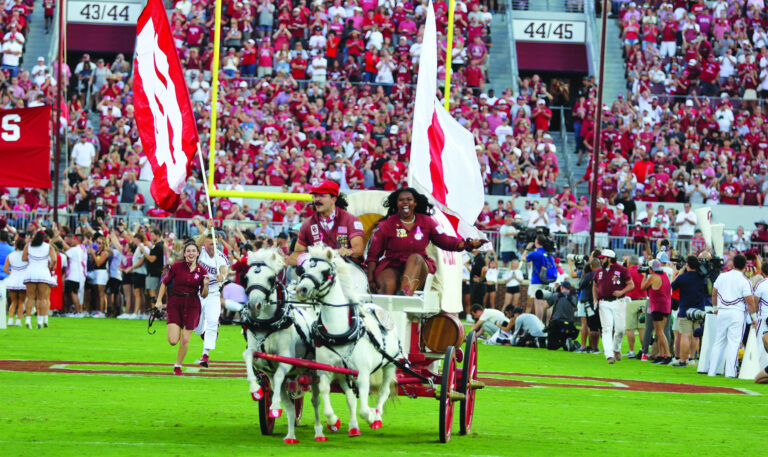 Sooners survive UCF Knights 31-29
Dillon Gabriel threw three touchdown passes against his former team and Oklahoma stopped a two-point conversion attempt in the closing minutes and the No. 6 Sooners held on to beat UCF 31-29.
Gabriel, who transferred before the 2022 season, connected on 25 of 38 passes for 253 yards.
Nic Anderson caught five passes for 105 yards and two touchdowns and Drake Stoops caught seven passes for 60 yards and a score for the Sooners (7-0, 4-0 Big 12).
The UFC Knights (3-4, 0-4), who are still seeking their first Big 12 win.
It was a battle throughout the game but Oklahoma pulled ahead 14-10 on a 42yard pass from Gabriel to Anderson, but UCF answered 27 seconds later with an 86-yard touchdown pass from Plumlee to Baker.
OU tied the game and took the lead after Gabriel's swing pass to Stoops went for a 11yard touchdown to tie the game, and Zach Schmit's extra point put the Sooners up 24-23.
Gavin Sawchuk's 30yard touchdown run on the next Oklahoma drive put the Sooners up 31-23 with 3:13 to play.
UCF responded with Baker scoring on a 12yard touchdown reception with 1:16 to play. The Knights tried for a game-tying two-point conversion, but Oklahoma's defense tackled Xavier Townsend on a trick play to keep the Sooners lead. UCF tried an on-side kick but it failed and the Sooners survived the Knights 31-29.