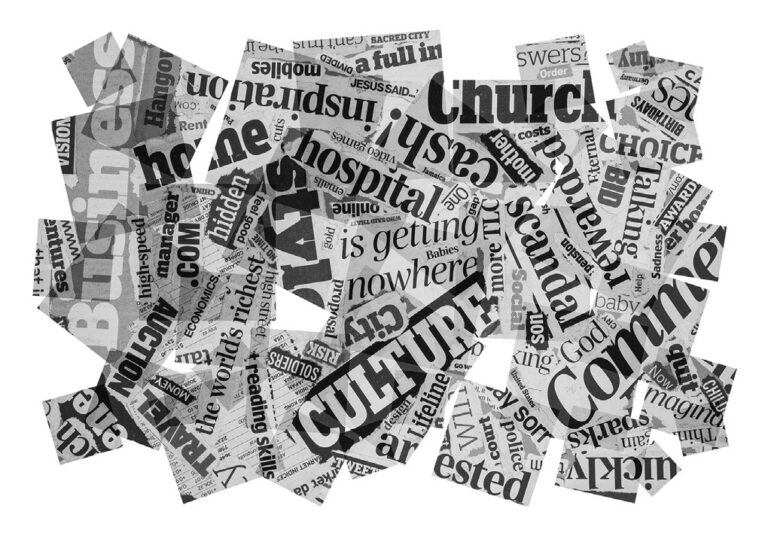 Checotah Stories from past
Stories from the past
114 YEARS AGO Checotah Enquirer Friday, October 29, 1909
Serious Runaway
Last Saturday evening about 5:30 o'clock a farmer who lives five and a half miles northeast of town had just finished loading some long strips of lumber into his wagon at the Carson Lumber yard and had stepped away from the wagon for a moment when the team started and the slapping together of the lumber frightened the horses causing them to break into a run.
Almost before they were fairly started, they ran into a buggy in which Mr. Rex Parker and wife were driving. The buggy was pretty badly wrecked and Mr. and Mrs. Parker sustained several rather painful injuries. Before starting for home Mr. Kidel, the owner of the team that ran away, left word that he desired the doctor bill, should there be one, be sent to him.
THE TOMB Pearson
On Wednesday, at 4 o'clock a.m., in the hospital at Muskogee, Mrs. Mary G. Pearson passed from this life to receive her reward in heaven, from the God whom she had so devotedly loved and served through a long and useful life on earth.
Mrs. Pearson was born and reared at Vincennes, Indiana and was 72 years old at the time of her death.
Killed in Duel With Officers
Muskogee, Oct. 26 – Jack Willis, a young Cherokee Indian, is dead and Tuck Ketcher, a deputy sheriff of Cherokee county, is badly wounded as a result of a duel between Willis and officers at a country school house near Sleeper.
Willis was wanted for disturbing the peace at the school house and when officers arrived there to arrest him he opened fire from within.
••••• 100 YEARS AGO McIntosh County Democrat
Thursday, October 25, 1923
GOVERNOR SUSPENDED
Oklahoma City, Oct. 24 – With seven counts against him in the impeachment bill being perfected by the lower house of the Oklahoma legislature, Gov. J.C. Walton tonight continued his refusal to recognize the authority of a senate resolution suspending him and awaited a hearing in the state supreme court tomorrow to determine whether he or Lt. Gov. M.E. Trapp is the legally empowered chief executive of the state.
LEGION BOYS BANQUET
Arnall Post American Legion of this city, which as an organization has been dormant for several months, gave a banquet at the Gentry hotel last Friday night at which 18 members surrounded the festive board.
SOCIETY
– Mrs. B.H. Tabor was hostess to the Study Club Wednesday afternoon. Mrs. Herbert Wetzell was the leader of current events and the first act of Shakespeare's Coriolanus – Mrs. John Harrison and Mrs. T.A. Miller were hostesses to the Christian Circle Friday afternoon at the home of Mrs. Harrison.
– Mrs. True Dickerson is entertaining the T.U. Bridge club this afternoon.
••••• 80 YEARS AGO McIntosh County Democrat
Thursday, April 29, 1943
NAVAL ACTION IN PACIFIC TOLD BY CHECOTAHAN
John Carroll Naron, Lieutenant in the U.S. Navy, related his experiences in thrilling sea battles with the Japanese Navy in the South Pacific area this week, following a short visit with his parents, Mr. and Mrs. Bill Naron.
Naron is a supply officer in the transport services which convoys supplies from San Francisco to New York, through the Panama Canal.
His duties consist of finances, the keeping of payrolls and the purchase of equipment. He makes the long trip through the canal by boat but returns to San Francisco from New York by rail.
The first battle transport in which he was stationed took part in all of the early American naval victories in the South Pacific area. He was present at the first battle of Guadalcanal last August when American marines occupied the Jap stronghold and he was an eyewitness at the battle of Savo Island in November.
Checotah U.S.O. To Attend Dance
The members of the Checotah U.S.O. group will attend the service club dance at Camp Gruber Friday night, according to Mrs. L.K. Sharpe, chairman of this branch of the organization.
On Saturday night the club will entertain 50 members from the Connor's air school in Warner. The P.E.O. will serve refreshments.
35 GRADUATES TO BE AWARDED DIPLOMAS HERE
Thirty-five members of the 1943 graduating class of Checotah High School will be awarded diplomas in the commencement exercises to be held Tuesday, May 20, according to the announcement of Buell Childress, high school principal. The class is one of the smallest in recent years. It has a membership of 18 boys and 17 girls. At least 20 students have been lost by the class since the beginning of the school year, including boys to the army and defense workers.
••••• 75 YEARS AGO McIntosh County Democrat
Thursday, November 4, 1948
DEMOCRATS TAKE SMASHING ELECTION VICTORIES Truman Leads Party to Big Upset of GOP Dewey Stunned By An Avalanche of Votes In the most stunning upset in the history of American politics, Harry Truman recaptured the presidency Wednesday after soundly defeating Thomas E. Dewey, the republican standard bearer.
The democratic party gave the president a comfortable majority in both the senate and house.
Defying the election poll takers, who predicted his defeat, the president fought alone, after even the members of his own party had deserted him, to gain his greatest triumph.
Oklahoma Elects Demos to Congress
Oklahoma's delegation in congress will be all democratic during the next session for the first time since 1940.
Kansas Repeals Its Liquor Laws
The repeal issue, which has been smoldering in Oklahoma for years, was revived Wednesday with the wet victory in the Kansas elections.
Tom Jelks, state senator from Chickasha, asked the attorney general to prepare a resolution for submission of repeal to the voters.
The measure will be introduced in the next session of the legislature, he said.
Kansas voters Tuesday ended 68 years of prohibition.
••••• 50 YEARS AGO McIntosh County Democrat
Thursday, November 15, 1973
Merle Smith
Staff Sergeant Merle R. Smith, son of Mr. and Mrs. O.R. Smith of West Star Route, Checotah, has retired from the U.S. Air Force at Beale AFB, California, after 20 years military service.
Sgt. Smith, a veteran of the Korean War, served as an acromedic specialist with the USAF hospital at Beale prior to his retirement.
Smith is a 1949 graduate of Pierce High School. He attended Northeastern State Teachers College at Tahlequah and Oklahoma A&M technological Institute at Okmulgee.
His wife is the former Ester C. Castillo.
Children Pictures To Be Taken
This year the McIntosh County Democrat will run a pictorial feature of the youngsters in this area as "Citizens of Tomorrow." In the near future we will be publishing a free picture of all the children who are brought by their parents or other guardian to the Democrat news office between 10 a.m. and 6 p.m. on Tuesday, Nov. 27.
Chamber Sponsors Donkey Basketball
The local Chamber of Commerce will sponsor a Donkey Basketball game on Tuesday, Nov. 27 at 7:30 p.m. in the high school gym.
The Downton Globetrotters will be matched against the local F.F.A.
••••• 25 YEARS AGO McIntosh County Democrat
Thursday, November 12, 1998
No Recount, Says Pratt
James R. Pratt, local attorney who challenged incumbent McIntosh County Associate District Judge Gene Mowery and lost by a slim 55 votes, decided last week to not request a recount in the race.
"It's not too likely there would be that big an error with electronic voting machines," Pratt said. "I tried to do all I could for Eufaula and other communities, but the current candidate won," he said.
Beanie Baby "Bear Hunt" Set At Fountainhead
Open bear season at Fountainhead State Park is scheduled for Nov. 21 at 10 a.m. – Beanie Baby Bears, that is.
Several will be hiding in Area 3 or the Picken's Group Camp Area.
"A $5 hunting license is required. No hunting will be allowed without the license. No poaching is allowed and there is a bag limit of one bear. All bears over 15 inches must be released," according to Park officials.
Funds from this event will go toward playground equipment.
Christmas Auction Planned By Support Personnel
On Thursday, Dec. 3, at 6 p.m. the Educational Support Personnel of Checotah will be holding a Christmas Auction to raise money for their Scholarship Fund.
This is a new concept for us, said Lonnie Flud, Chapter President.
According to Flud, the items donated are all new and will make great Christmas items. The total value of the items to be auctioned should reach $5,000 by the night of the auction.