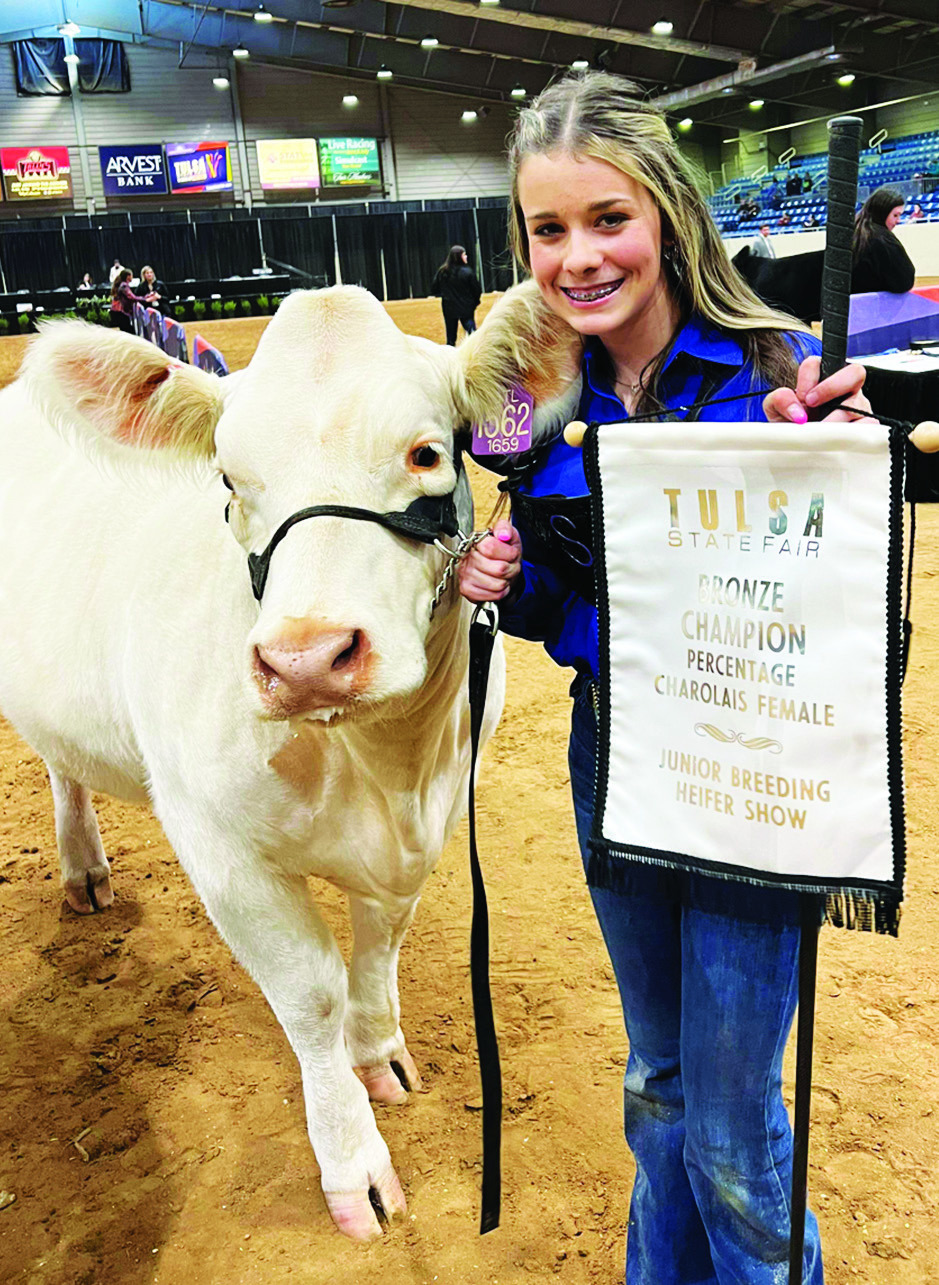 FFA team makes National Runner Up
The Checotah FFA Livestock Judging Team came in 2nd overall in the nation this past Saturday at the Mid-American Livestock Judging Contest in Hutchinson, Kansas. Team members consisted of Shayla Dismukes, Jade McPeak, Chayda Carpenter and Klaer Foreman.
The team had won the state championship at the Tulsa State Fair earlier in October which qualified them for nationals.
Shayla Dismukes was the 4th highest individual overall with 4th Overall in Sheep/Goats, 6th in Swine and 2nd Overall in Cattle.
Jade McPeak was the 6th highest individual overall with 3rd Overall in Sheep/Goats, 5th in Swine and 7th in Cattle.
Chayda Carpenter was the 7th highest individual overall with 8th in Sheep/Goats, 7th in Swine and 6th in Cattle.
Klaer Foreman was the 8th highest individual overall with 7th in Sheep/Goats, 8th in Swine and 8th in Cattle.
Checotah FFA Coaches Zachary Ilbery and Erica Goodson were more than excited that their team won National Runner Up.
"I am extremely proud of this team," Ilbery said. "Their hard work and dedication is unmatched by anything I've seen so far. I am excited to see where this team goes as they progress into the future. Checotah FFA definitely has a bright future ahead and I want to congratulate these members on an outstanding day in Hutchinson, Kansas. Keep up the great work."