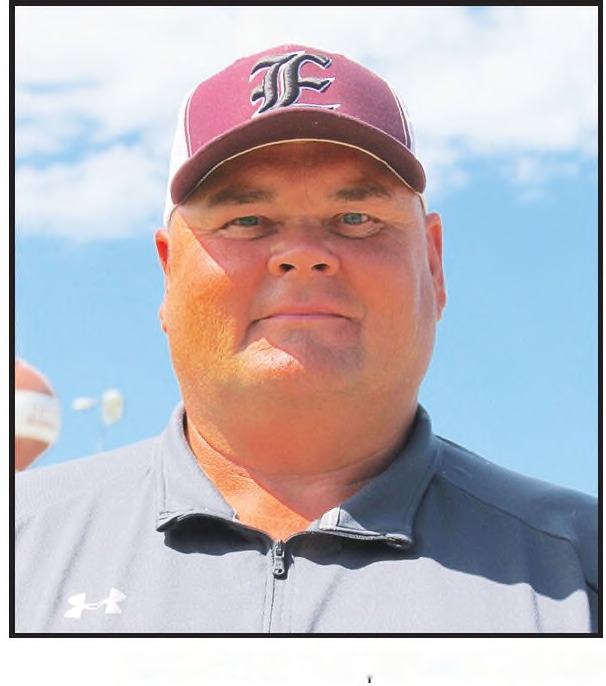 Newton sets school record; closes in on winningest coach
Eufaula head coach Larry Newton set a new record for longest winning season with eight after last week's win over Valliant. Newton was hired in 2012 and took over a program that went 3-7, 3-7 and 3-7 the last three years prior to his hiring. Newton has instilled the old Ironhead philosophy and it has done nothing but be successful. Newton has developed at least one collegiate athlete in each of his 12 years at Eufaula. Newtons only losing season was his first when the Ironheads went 1-9 and after that he ascended to success. Just two years later he led Eufaula to a 9-3 record, and from 2018 to 2022 has won 10 games in four of those seasons, not including a 12-2 season when he led the Ironheads to the semi finals, losing to the state champions. Newton graduated in 1989 and played under his uncle, coach Frank Farrow.
"I am very blessed to be surrounded by so many great young men, coaches, school board members and Administration during my time here. I am grateful for the school Board members at that time for taking a chance on me and believing in what I believed our Ironheads could be. I grew up an Ironhead and listened to all the stories of Coach Bell and how tough he was on his players but more importantly how much he loved them. The Newton family has a long tradition in being involved with the Ironheads. It brings me great pride to represent being a coach with so many great Ironhead coaches before me. This record is definitely not my record but our record. Lhese young men, past and present, along with all our coaches and administration have the biggest part in that record. It is always a great day to be an Ironhead," Newton said.
Eufaula coaches records: Larry Newton Jr. 89-48 (12 seasons) Coach Farrow 84-120 (19 seasons) Coach Bell 110-73 (18 seasons