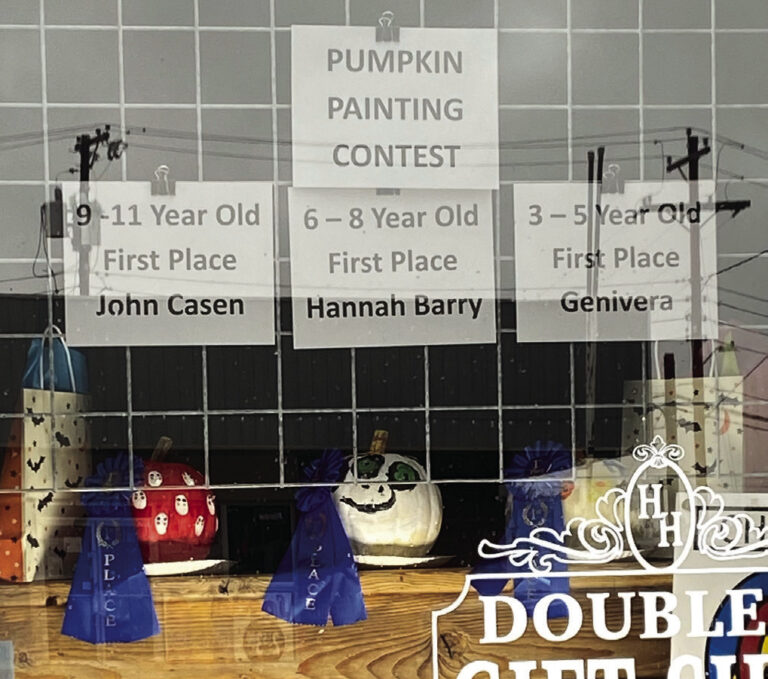 Pumpkin painting contest complete
Approximately 30 kids, along with their parents, weathered the rain on Saturday, Oct. 28, to compete for a blue ribbon and painting equipment prizes in three different age groups at the Heartland Heritage Museum and Gallery.
The winner in the 3-5 age group was Genivera McClendon. The 6-8 age group winner was Hannah Barry and John Cason took the blue ribbon in ages 9-11.
Besides having a great time painting pumpkins, everyone enjoyed popcorn and cotton candy donated by Checotah Perk. "Volunteers from the Checotah Art Guild love to see all these young artists painting and enjoying this time together," said Iris Park, President of the Guild and Director of Heartland Heritage Museum & Gallery. "The Heartland Heritage makes this annual event possible and free to the children who attend, but we couldn't do it without the help of our volunteers."
The facility, in addition to housing the Historical Museum and an Art Gallery, is available to rent for lunch meetings, birthday parties, paint parties, etc.
The Checotah Art Guild also has 'Open Painting' every Tuesday and Thursday afternoon from 1 p.m. to 3:30 p.m. All local artists are invited to attend and become a part of the Checotah Art Guild.
The Checotah Art Guild will be hosting their 3rd Annual Holiday Art & Craft Show & Sale on Nov. 11 from 10 a.m. – 3 p.m.
Contact Iris Park at 405-570-3569 for more information.