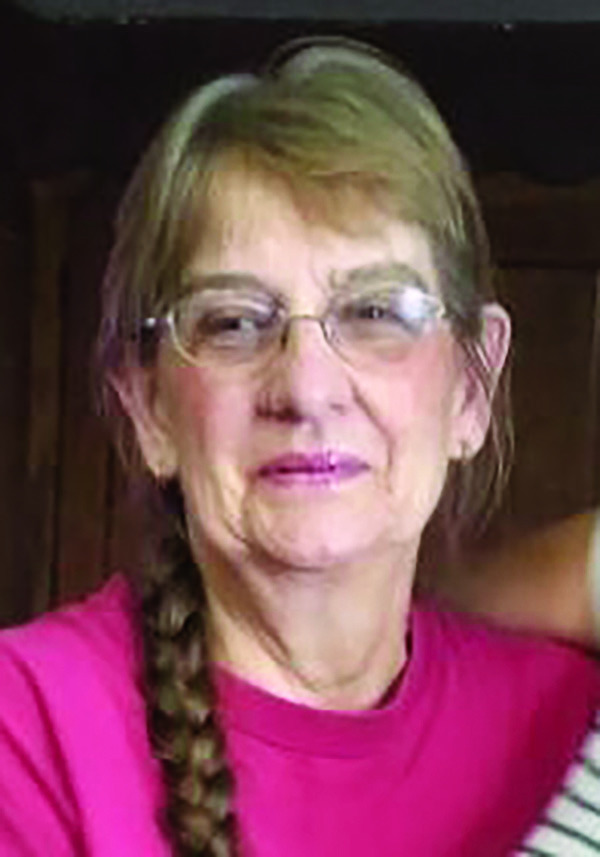 Obituaries
November 9, 2023
Sheila Overmon
Sheila Overmon was surrounded by her loving family when angels came for her on Oct. 26, 2023 taking her peacefully to Heaven to be with her Lord.
She was born on Jan. 24, 1957, the daughter of Thomas L. and Iva Sue (Woodall) Strong in Checotah, Oklahoma where she lived and attended school.
She is survived by her brother, Orville Strong; daughter and son-inlaw, Rebecca and Steven Jan. 24, 1957 – Oct. 26, 2023
Cribbie; son and daughter- in-law, Joseph and Shan Overmon; grandkids, Elijah Overmon, Levi Todd, Hanna Overmon, Cole Overmon and Logan Overmon.
She worked as a home health care aid for almost 30 years. She had a love for helping others.
The family would like to thank Compassus Hospice for their wonderful care. They would also like to thank Pastor Steve Dennis, Cathy Neal and the First Baptist Church community for all the love and support received.
A graveside service was at 10 a.m. on Friday, Nov. 3, 2023 at Carr Creek Cemetery.
Condolences to the family may be made online at www.hunnfuneralhome. com. Funeral service arrangements are under the direction of Hunn Funeral Home and Cremation Service.