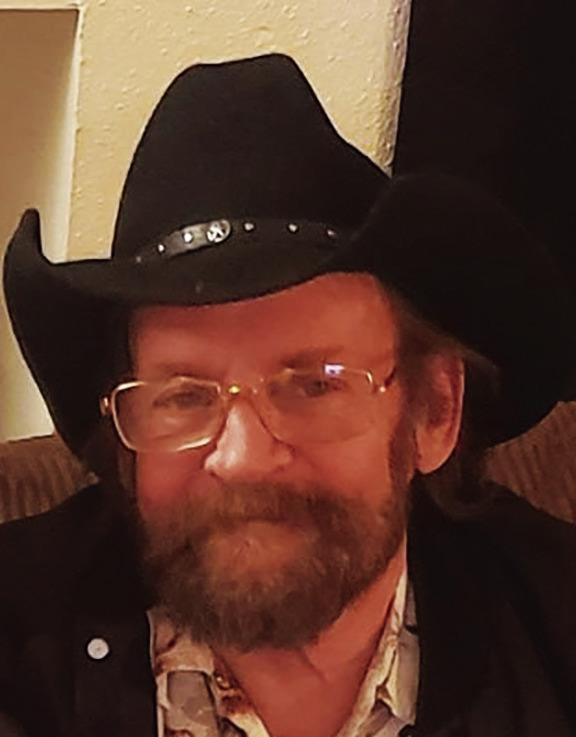 Obituaries
November 16, 2023
Mark 'Hot Rod' Schroeder
Mark Keller "Hot Rod" Schroeder died Nov. 2, 2023 at his home in Checotah, Oklahoma. He was born Nov. 19, 1948 in Denver, Colorado to Jacob Dean Schroeder Jr. and Elizabeth Jane (Felton) Schroeder.
Mark grew up in north Denver and Arvada, Colorado, graduating from Arvada High School in 1966. He was active in Band (clarinet), Mixed Octet and The Modernaires Choir. He achieved the rank of Eagle Scout in 1962.
After high school, Mark moved to the western slope of Colorado and attended Colorado Mountain College, earning an Associate of Arts degree and took part in musicals and plays, such as HMS Pinafore, Teahouse of the August Moon and The Wizard of Oz (Scarecrow). He was a talented pianist and musician playing many instruments, including the organ, electric guitar and electric bass. He was a member of several bands in the 1970s and 1980 in the Aspen, Redstone, Carbondale, Denver and Arvada areas, including playing with his brother, Cary.
Among other bands, he was a member of The High Country People, Country Comfort, The Hole in the Wall Gang, Tumbleweed and Big Al & the Hi-Fi's (fifties style music). Mark was a huge fan of Elvis, the Beatles and many other musicians and performers. He traveled extensively playing and singing , including on cruise ships near Amsterdam.
Mark was quite a charming and personable man and loved telling silly jokes.
Mark moved to Checotah, Oklahoma in 2000 and played in restaurants and bars in the area. He became a Karaoke DJ and enjoyed the folks who came out to sing with him. He had worked at the Area 51 Marina on Lake Eufaula for several years.
He married Patricia Cummings on Jan. 8, 2006 in Checotah. Patty helped him with his DJ business. She preceded him in death on Nov. 16, 2018.
Mark is survived by his daughter, Anna Elizabeth Schroeder and her husband Tim Bowles of Grayson, Ky., grandchildren Emma, Kaylee and Brian, his brother David Schroeder of Montrose, Colo., his sister Sarah Rose and her husband, Steve, of Erie, Kan., several nieces and nephews and his much-loved dog, Bandit.
Mark was preceded in death by his parents and three brothers, Jacob Dean III, John Stephen and Alan Cary.
Honoring Mark, a cremation is planned. No services have been scheduled.
Condolences to the family may be made online at www.hunnfuneralhome. com. Funeral service arrangements are under the direction of Hunn Funeral Home and Cremation Service.