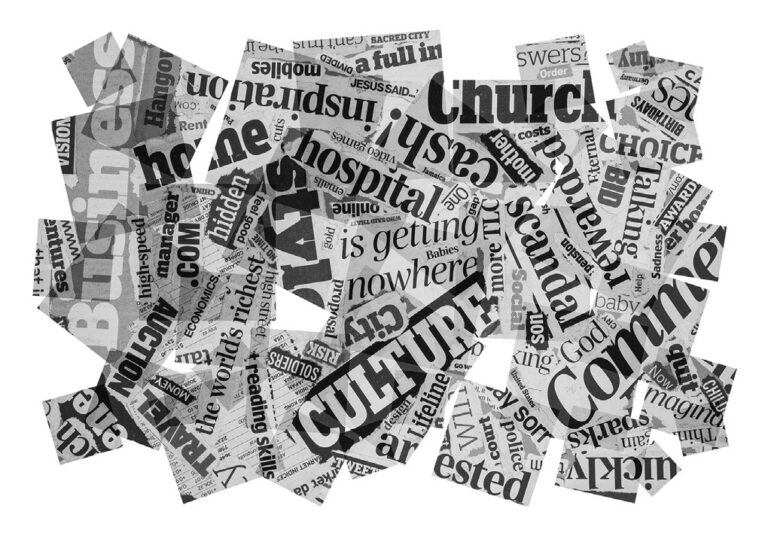 Stories from the past
Stories from the past
114 YEARS AGO The Checotah Times
Friday, November 12, 1909
THE CHRISTMAS TIMES
The Big Paper of the Year Will Appear Next Month As has been our custom in the past the Times will again issue a big Christmas paper about the middle of December. This year's edition promises to be bigger and better than has ever before been issued from this office and will provide a valuable advertising medium for our businessmen.
Last year the supply was exhausted within a very few hours after the paper came from the press and those who made application for copies late were disappointed.
VAN ASHBERT WINS
Another Checotah Horse a Winner at Wagoner Fair At the Wagoner county fair held at Wagoner last week Van Ashburt, R.D. Martin's fine sorrel colt, took the honors in the Thursday races, being one of the five entries in the 2:40 pace. Van Ashburt made the distance in 2:27, winning by a good margin.
ANOTHER ELECTION
Westville and Stilwell Must Battle Again Guthrie, Nov. 9 – Westville is no longer the lawful county seat of Adair county and another election will have to be held in that county to determine the county seat question. This, in substance, was the decision of the supreme court today in the contest case brought by Stilwell which was the chief rival of Westville in the county seat election held some months ago.
••••• 100 Years Ago McIntosh County Democrat Thursday, November 8, 1923 CELEBRATION TO OBSERVE ARMISTICE DAY UNDER AUSPICES OF AMERICAN LEGION
The fifth anniversary of the signing of the Armistice will be fittingly celebrated in Checotah next Monday, the day's program being under the auspices of the Arnall Post American Legion of this city.
Every business house has been asked to close for the day and help make the occasion one long to be remembered in Checotah.
Seventh Annual Red Cross Membership Drive Begins Monday As the week of Nov. 11th has ben designated as time for our seventh roll in the American Red Cross work we are reminding you that the time is not far distant. The members of the Delphian Club, with Mrs. B.H. Tabor as president, have kindly consented to have charge of this drive, and would appreciate the assistance of all who feel interested.
DALLAS SOWELL LYNCHED
Eufaula Ravisher is Taken From County Jail and Lynched by 11 Masked Men Dallas Sewell was taken from the county jail at Eufaula Friday night and lynched in a barn in the outskirts of Eufaula. Eleven masked men are said to have participated in the affair, the guards at the jail being overpowered when Sowell was removed.
••••• 80 YEARS AGO
McIntosh County Democrat
Thursday, May 13, 1943
COUNTY IS FLOODED BY RECORD RAINFALL
Bridges Swept Away; Crops Badly Damaged Raging floodwaters, due to record breaking rains, swept McIntosh county this week, isolating populated centers and causing upwards of $1 million damage to growing crops and farmland.
The disastrous flood was preceded by the heaviest rain in the history of the county with a total of 12 inches recorded in Checotah during the two-day period of the downpour.
Creeks and streams immediately burst into the lowlands, sweeping crops, livestock and homes to destruction.
Red Cross To Aid Victims Of Flood In Checotah area
Direct relief from Checotah Red Cross funds is available to those who suffered losses in the recent flood, Fletcher Hall, disaster chairman of the local chapter, stated this week.
An emergency headquarters has been set up at J.H. Newcomer's office, and all people who suffered losses in the flood and need assistance are asked to make application.
Mrs. B. H. Tabor and Mrs. Norman Strahl will have charge of accepting the applications.
Eufaula Marooned By Raging Waters; Gas Supply Fails
Eufaula was marooned from the world this week as rampaging flood waters surrounded the city.
The only connection with the city was by means of motorboats, which hauled in the city's daily supply of bread. Picture show film has also been transported by boat to the isolated city. Meat supplies have been exhausted for several days.
The main gas line to the city, which crosses the North Canadian river, snapped, and the city has been without cooking gas for several days.
••••• 75 YEARS AGO
McIntosh County Democrat
Thursday, November 18, 1948
STATE SHOWS BIG INCREASE IN POPULATION
Rural Folks Moving To Urban Centers of Oklahoma Oklahoma must look better than ever to Oklahomans. Because a survey shows the state is not only building back its wartime population losses, but is climbing steadily toward the 1940 census level.
"The state's net population loss between 1940 and 1947 has produced pessimism which is unwarranted in many instances," said Francis R. Cella, director of the University of Oklahoma bureau of business research.
Figures show Oklahoma's population was 2,311,719 in 1947 compared to 2,224,939 for 1946 and 2,336,434 in 1940.
Since 1940 the state shift has been from rural to urban. With many residents in defense work or the armed forces, people gravitated toward urban centers regardless of their size.
Oklahoma's farm dwellers dropped 31 percent between 1940 and 1945, with some counties losing up to 35 percent of their population.
Between 1945 and 1947, the trend was reversed. Returning servicemen and defense workers increased the population.
••••• 50 YEARS AGO
McIntosh County Democrat Thursday, December 6, 1973
Morse Named Champion Stylist
A Tulsa Men's hairstylist has been named the U.S. Champion in classic, razor cut competition in a nationwide meet in Minneapolis, Minnesota.
Paul Morse, a graduate of Checotah High School and son of Mrs. Home Morse of Checotah, owns a men's style shop in Tulsa and was one of four stylists on the Oklahoma team chosen in statewide competition.
SERVICEMEN
Charles Berry
Army Private First Class Charles E. Berry, 21, son of Mr. and Mrs. Raymond Berry, Checotah, was awarded a letter of commendation while serving with the 28th Field Artillery in Ansbach, Germany.
Pvt. Berry is a Cannoneer in Battery A of the Artillery's 20th Battalion.
His wife Pauline and son Scottie live in Checotah.
Michael Pickard
Airman Michael T. Pickard, son of Mrs. Neoma J. Pickard, Checotah, has completed Air Force BASIC Training at Lackland AFB, Texas.
The airman is remaining at the Air Training Command Base for specialized training in the security police field.
Airman Pickard is a 1973 graduate of Catoosa, Okla., High School. His father, James t. Pickard, resides in Catoosa.
••••• 25 YEARS AGO
McIntosh County Democrat Thursday, November 26, 1998
New Health Department To Open With Festivities
The public is invited to attend a dedication and free barbecue to celebrate the opening of the new health department facility in Checotah on Wednesday, Dec. 2 at 11 a.m.
Checotah Churches To Be Featured In Katy Calendar
The 1999 Katy Depot calendar titled CHECOTAH CHURCHES has been completed and will be offered for sale Thanksgiving weekend, according to Mary Stidham, chairman of the Checotah Landmark Preservation Society project.
Holiday Homes Tour Dec. 6
Bright red and green paper wreaths are being placed in many area businesses as reminders of the 11th Annual Holliday Tour, according to Elizabeth Tate, chairman of the Checotah Landmark Preservation Society event to be held from 2 p.m. to 4 p.m., Sunday, Dec. 6