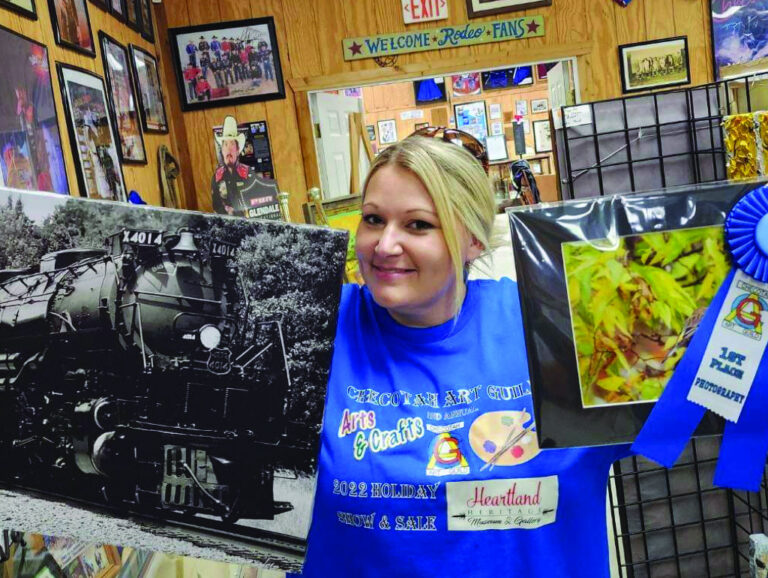 Holly Lackey chosen as Artist of the Month
The Heartland Heritage Museum & Gallery, along with the Checotah Art Guild, have chosen Holly Lackey as their Artist of the Month.
Besides volunteering at the guild as an art instructor for some of CAG's art classes, Lackey volunteers at her local fire department too.
"I've been painting for over ten years, but I really didn't get serious about it until the last few years," Lackey said. "I like to do all kinds of art, from capturing wildlife photography to painting everything from canvases, rocks, collectible horses and more. Because I have two children still at home, I like doing a lot of free art stuff for the kids like painted rocks for different rock hunts and stuff like that.
"Wildlife photography is my passion though and I will spend hours, out in nature, working to get that perfect shot. From snakes to eagles to owls to lizards and everything in between, I love to take pictures of it all."
Lackey has had a lot her photography published in Outdoor Oklahoma, Oklahoma Living, Lake Eufaula Guide, Focus magazine and several local newspapers, like the McIntosh County Democrat and the Eufaula Indian Journal.
"I have won various photo contests in our local town and in the Army Corps of Engineers. I also have a picture on the wall at the Checotah Walmart Mural, where several of the CAG members were chosen to do a painting to represent Checotah.
That I'm most proud of because I get to represent my hometown."
Lackey has several pieces of art at the gallery and looks forward to creating many more.