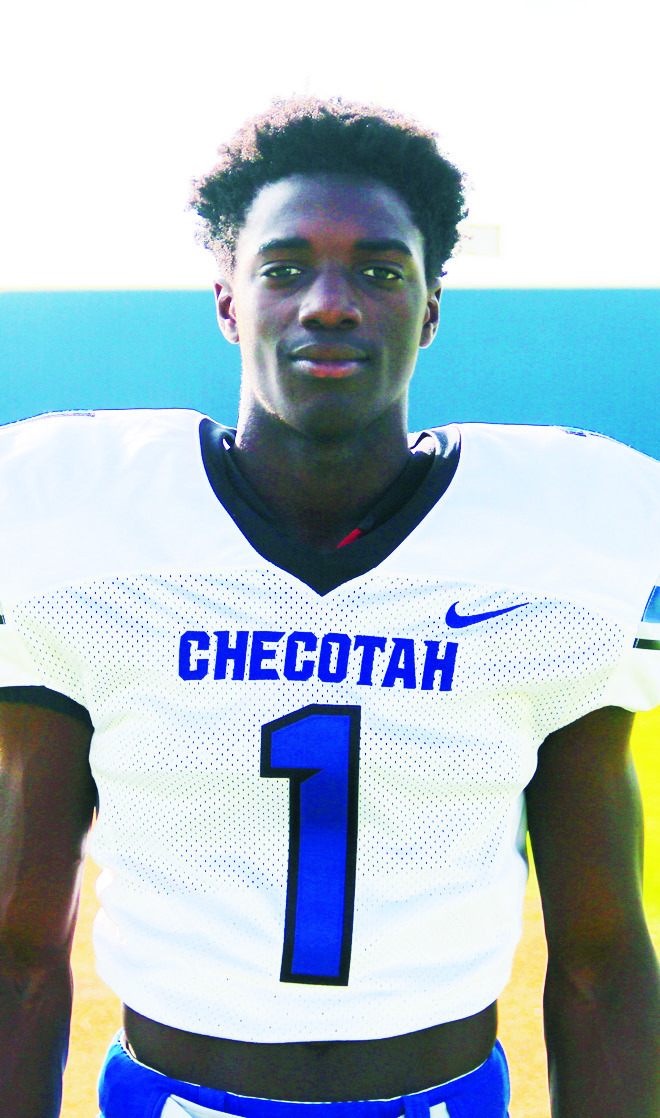 B: Sports, Sports
June 22, 2023
Alabama offers Checotah football standout scholarship
The offers keep coming for Checotah football standout Elijah Thomas. The junior three-sport athlete just received his ninth Division I offer as the University of Alabama joined the list.
Thomas was named the McIntosh County Democrat Co-Offensive Player of DB and kick returner.
He led the team in receiving with 54 receptions for 951 yards and 13 touchdowns.
Thomaswonthe OSSAA State Long Jump this year and placed third in the 100-meter dash. Thomas is also an excellent basketball player.
So far Thomas has received scholarship offers from the University of Arkansas, Kansas, Kansas State, Tulsa, Oklahoma, Oklahoma State, North Texas and Texas A&M.
Thomas is the second DI athlete Checotah head football coach Zac Ross has developed.