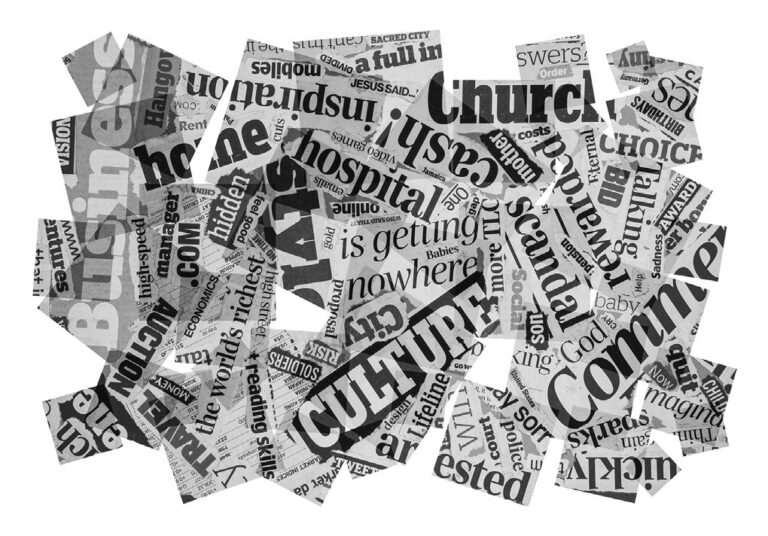 Checotah Stories from the past
114 Years Ago Checotah Enquirer Friday, July 30, 1909
DRY WEATHER
Farmers from all over the country who come to Checotah are reporting great damage to corn on account of the continued dry weather, and some state that if we do not have rain soon that the corn crop will be cut in half.
SER IOUSLY BURNED
Mrs. Cora Southern was seriously burned about the face and hands Thursday morning about 11 o'clock.
Her husband had spilled some blasting powder in the yard back of the house. Mrs. Southern, not thinking it dangerous, struck a match and applied it to the powder with the result above stated.
One eye is slightly burned and the sight may be impaired as a consequence.
BURG LARY
Some time Wednesday night burglars entered the hardware store of Koch & Thompson on the corner of Gentry and Broadway and took property to the value of $250.
The articles missed are six pistols of the Colt and Smith and Wesson type; 85 pocket knives, six razors and one shotgun.
No one was seen by Mr. Stout, the night watchman, during the night, and it is believed that the parties stationed spies on the outside to watch for the approach of anyone and communicate with their confederates inside.
••••• 100 Years Ago
McIntosh County Democrat Thursday, July 26, 1923
FIRE DESTRO YS HOME
About nine o'clock Tuesday morning the fire department was called to the Mrs. John McKinney property on west Fourth street to fight one of the most disastrous fires that has occurred in Checotah in several months.
The entire second floor was a seething mass of flames when the department arrived on the scene and little could be done in saving the property.
The fire is supposed to have originated from defective electric wiring on the second floor.
The McKinney property was one of the finest homes on the west side of the city and Mrs. McKinney will suffer a heavy loss, partially covered by insurance.
Ford Ad
$5 ENROLLS YOU!
You Can Now Buy and Pay for a Ford Car out of Your Weekly Earnings on the FORD WEEKLY PURCHASE PLAN.
Thousands of families are taking advantage of this new way of buying a FORD and will soon be driving their own cars, enjoying all the benefits and advantages of motor transportation.
Stories from the past
The Ford Weekly Purchase Plan is amazingly simple. You can enroll with an initial payment as low as $5. Each week you add to your first payment – as much or as little as you feel you can afford. The money is placed in the bank and draws interest. In a short time your deposits, plus the interest paid by the bank, will be sufficient to obtain delivery of the car.
EUFAULA WINS 12 TO 9
In one of the most exciting games of baseball seen on a Checotah diamond in many a day the fast Eufaula team nosed out the local boys Wednesday afternoon by the score of 12 to 9, ten innings being required to turn the trick.
••••• 75 Years Ago
McIntosh County Democrat Thursday, July 29, 1948
Southerners Wage Civil Rights Battle
Congress Wednesday night plunged into a civil right's battle certain to postpone, if not wipe out, any lingering chance of action on cost-of-living and other major legislation at the special session.
Republican leaders announced they will bring up the anti-poll tax bill, one of the key items in President Truman's party-splitting civil rights program.
Southern democrats declared they would debate the measure right down to the ground – although they steered clear of using the word filibuster.
Cornstuble To Build Osteopathic Hospital Dr. N.E. Cornstuble, Checotah osteopathic physician, began construction of a new hospital and office building at the site of the old Checotah Hotel Friday morning.
The structure will be a one-story brick affair and will include completely modern hospital and surgical equipment.
Estimated cost of the project is $30,000.
Robert Kerr Wins U.S. Senate Race
Robert S. Kerr, former governor, defeated Gover Smith in the runoff race for the U.S. Senate Tuesday.
Kerr will be opposed in the general election Nov. 2 by Rep. Ross Riley of Guymon, who won the republican nomination July 6 without a runoff.
•••••
50 Years Ago
McIntosh County Democrat Thursday, July 26, 1973
19 Year Olds Are Reminded To Register Selective Service Director Byron Pepitone today reminded the nation's young men that even though there is no draft, they still are required to register with Selective Service at the time of their 18th birthday.
Failure to register is a violation of the law and could result in prosecution by the Department of Justice.
The President's authority to induct men into the service expired July 1.
News of Servicemen
Rocky Dale Rogers, son of Mr. and Mrs. John A. Rogers, Checotah, enlisted in the United States Air Force Delayed Program. Roberts was a graduate of Checotah High School in May of this year.
Marine Pfc. Robert W. Roberts, son of Robert W. Roberts, Checotah, has completed the Aviation Electronics Technician School at Millington, Tenn.
Marine Lance Corporal John H. Mattingly, son of Mrs. Elnet Lester of Warner, was meritoriously promoted to his present rank at the Marine Corps at Camp Pendleton, Calif.
Local Lady On Hijacked Bus
Mrs. Zetta Ball, Checotah, decided to take a vacation trip and on June 29, found herself involved in a nightmare she will not easily forget.
Mrs. Ball was aboard a Greyhound bus on her way to visit relatives in Concord, Madera and Fresno, Calif. Just outside of Fresno, an 18-year-old Los Angeles man attacked and killed a fellow passenger for no apparent reason and then tried to hijack the bus to Los Angeles.
••••• 25 years ago
McIntosh County Democrat Thursday, July 30, 1998
Sunday Accident Kills Checotah Couple Checotah residents Everett A. Lewis, 85, and Verna L. Lewis, 87. were pronounced dead at the scene of a two-vehicle accident at approximately 9 a.m. on Sunday, July 26.
According to the OHP a 1995 Ford Explorer driven by Everett A. Lewis, struck the 1995 Chevrolet driven by Donna L. Hendrix of Memphis, Tenn., in the rear.
Hendrix was listed in fair condition at a Henryetta hospital.
Checotah Seeking ODOT Assistance in Resurfacing 69
Meeting in special session on July 23, the Checotah City Council voted to approve a resolution requesting assistance from the Oklahoma Department of Transportation in regard to surfacing an industrial access road for the purpose of serving new and existing businesses along Old Highway 69, also known as Broadway.