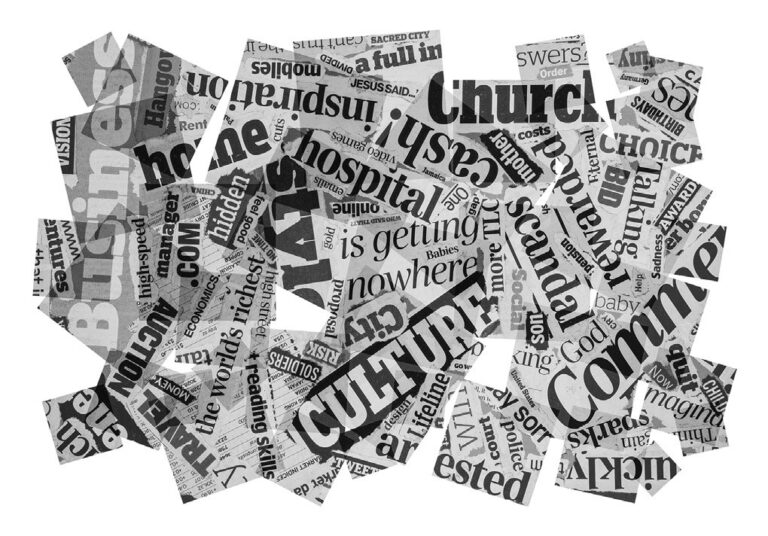 Checotah
Stories from the past
114 Years Ago Checotah Enquirer
Friday, August, 13 or 1909
Old Boys Reunion
The American of today, the middle-aged and the youth, know but very little of the civil war.
The northern soldier and the southern soldier both felt that it was home and fireside that he was fighting for, hence it is that history bears out the claim that more bravery and human endurance was exhibited in that war than is recorded in any war of modern times.
We should bear in mind this fact, that the "old boys" are fast leaving us and on every occasion where they may choose to hold reunions at which they may exchange expressions of brotherly love and renew old ties, every encouragement should be given them.
The grand state reunion to be held by the U.C.V.'s at Chickasha on Wednesday, Thursday and Friday, Aug. 25, 26 and 27, should not only be liberally attended by the vets, but all persons who can well spare the time should help to swell the great throng that will gather this occasion.
NEW ADVENTURE
On next Saturday week, August 21, the farmers of this section will meet at the Farmer's Market House for the purpose of discussing the advisability of raising wheat.
We are informed that a company is ready to install a roller mill here if the farmers decide to enter in the raising of this product.
Struck By Train
Frank Jackson was struck by the south-bound Katy passenger Saturday noon and received severe bruises on the left arm and back. Mr. Jackson did not see the train coming and suppsed that the noise was caused by the local which was switching in the yards at that time.
••••• 100 Years Ago McIntosh County Democrat
Thursday, August 9, 1923
NATION IN MOR NING
The United States and in fact the entire civilized world was shocked when the news was broadcasted from San Frncisco last Thursdy night that President Warren G. Harding had passed away in that city at 7:30 o'clock.
The President, according to dispatches Wednesday and Thursday, was improving rapidly from his serious illness and was said to be out of danger. Mrs. Harding was reading to the President when without a moments warnng Mr. Harding gasped and his life's work was ended. Death was due to apoplexy and was instantaneous.
Motor Wreck on Katy
A very peculiar and what might have been a serious motor car wreck occurred on the Katy railroad near Onapa Tuesday morning which resulted in painful injuries to Clifford D. Clark, section foreman, and R.T. Millsaps, section laborer.
The injured were brought to this city where their injuries were treated by the Katy physician, Dr. A.J. Shelson.
The motor car from this city was traveling at a very slow rate of speed toward Eufaula when they sited the motor car from the Eufaula section.
The men on the Checotah car tried to warn the approaching car but on account of the noise of the motors their warnings were not heard.
Organize Boy Scouts
A movement was started Monday evening at the home of J.O. Price for the organizatino of a Boy Scout Company.
Mr. Price was chosen Scout Master and 16 boys have joined the troop. The boys will enjoy an all day hike to the City Lake tomorrow. Regular meetings will be held at the City Hall and it is hoped that in the near future the company will number 48 members.
••••• 75 Years Ago McIntosh County Democrat
Thursday, August 12, 1948
Bootleggers Taken In Sheriff's Raids
Sheriff Clarence Douglas continued to crack down on liquor law violators this week with the arrest of two offenders.
Garland Fite was taken into custody after 60 gallons of moonshine whisky was found at his place. He posted $250 cash bond, which was forfeited Monday when he failed to appear for a hearing.
Roy Taylor of Hanna was arrested on charges of selling liquor to a mnor.
Sharpe Store Has Air-Conditioning
The Sharpe Dry Goods Co., in keeping pace with the march of progress, became the first mercantile store in Checotah to install air conditioning for the comfort of their customers when engineers completed the installation of refrigeration equipment at the store this week.
Residents of Checotah and the surrounding communities are cordially invited to visit Sharpe's and shop in the cool comfort the store affords.
New Projects Start in Business District
The building and remodeling boom launched in Checotah during the past week will bring many added improvements in the business district of the city.
Construction has already started on the new osteopathic hospital at the corner of First and Gentry and workmen are making fast progress.
The Checotah Creamery is closed for extensive repairs, which when completed will give the city one of the finest butter manufacturing concerns in the eastern part of the state.
••••• 50 Years Ago McIntosh County Democrat
Thursday, August 16, 1973
Extra Money For Water Project
Rep. Clem McSpadden along with Senators Bellmon and Bartlett announced this week that three separate Federal Agencies had approved requests for more money for the Checotah Water and Sewer Improvement Projects.
The Projects, which are scheduled to start this month, received $30,000 extra from EDA, $8,200 from Ozarka Regional Development and $8,030 from EPA bringing the total money for the projects to $430,000.
News Of Servicemen Larry D. Walker
Cadel Larry D. Walker, son of Mrs. Dovie M.C. Key, Rt. 2, Checotah, received practical work in Military Leadership at the Army Reserve Officers Training Corps. Advanced summer camp at ft. Riley, Kansas, from June 9 to June 20.
Cadet Walker, a student at the University of Oklahoma, is one of some 7,200 students attending Army ROTC training at five installations in the U.S.
Carl Jennings
Army Pvt. Carl R. Jennings, 30, son of Mr. and Mrs. Holden B. Jennings, 421 Broadway, Eufaula, completed an 18-week Hawk Fire Control Maintenance Course at the U.S. Army Air Defense School, Ft. Bliss, Texas.
Local Appaloosas Win At Beggs
Checotah was well represented at the yearly Appaloosa Show held at Beggs last Sunday.
Peggy and Jim Reid of Green Country Appaloosas and Don Bennett of Peaceful Acres Ranch, both east of Checotah, scored well in halter and performance classes in tough competition.
••••• 25 years ago McIntosh County Democrat
Thursday, August 20, 1998
Health Dept. Issues Hepatitis Warning On Eufaula Restaurant
Oklahoma State Department of Health officials confirmed a food handler working at the Braums in Eufaula had hepatitis A. Persons eating hamburgers or sandwiches containing fresh vegetables may have been exposed.
••••• Farmers Union Sees Bleak Future For Agriculture If New Laws Not Enacted
Immediate congressional action on several key issues is the only hope for an otherwise bleak future for family agriculture, Oklahoma Farmers Union President Phillip Klutts told those attending the Plains States Rural Crisis Summer hosted by Gov. Frank Keating Aug. 7.
"Farmers need help, and they need help today," Klutts told the roomful of governors, agriculture commissioners, deputy commissioners and other agriculture leaders from 15 states.
Klutts is an Okemah farmer and rancher.
Checotah Businessman Wins Sam Walton Award Tim Frame, manager of Frame Lumber Co., in Checotah, has been selected to receive the 1998 Sam Walton Business Leader award. This award is sponsored by the Wal-Mart Foundation and the Wal-Mart Store in Checotah.
Frame was selected as the award recipient by the Checotah Chamber which received a $500 grant in the honoree's name.