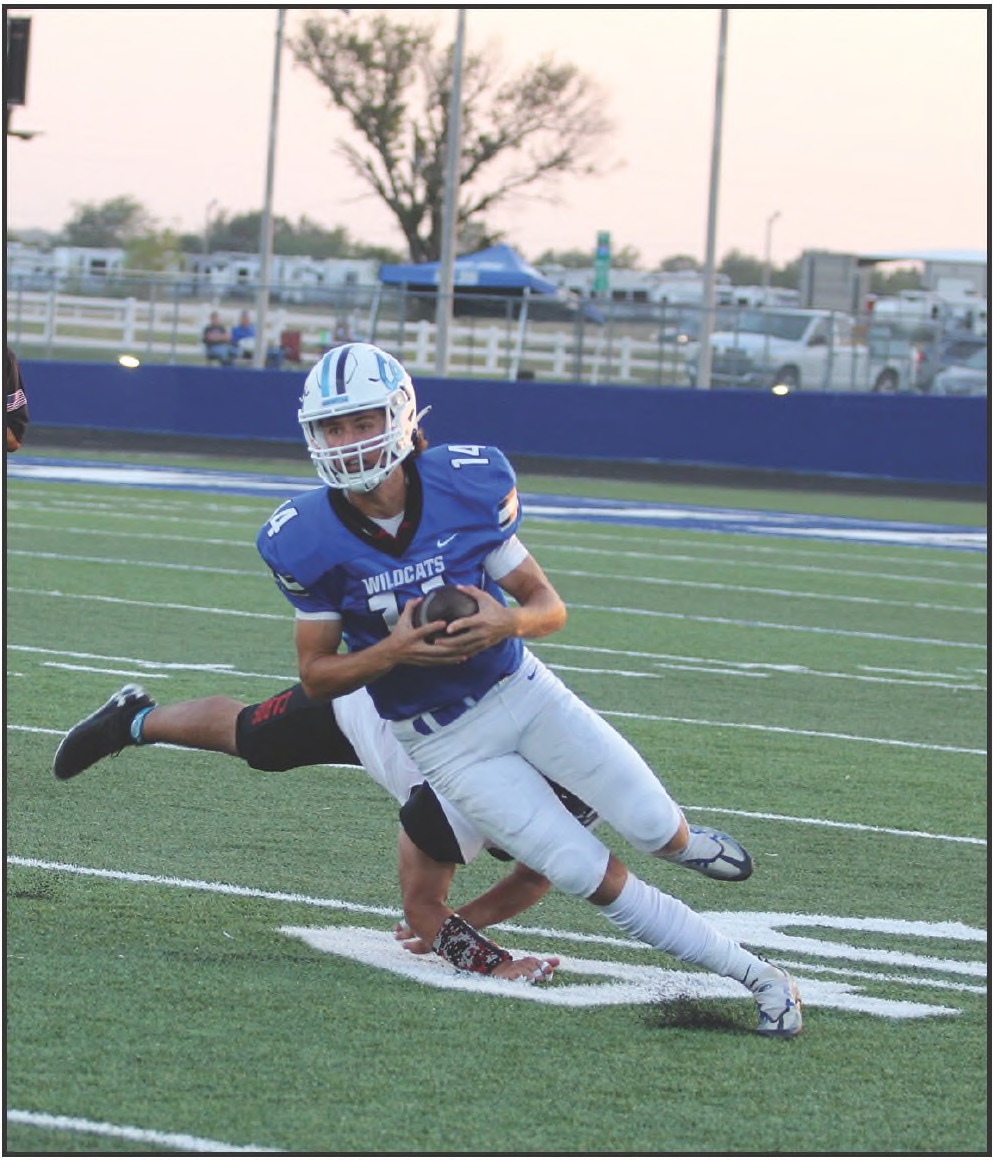 Checotah makes Pirates walk the plank
The Checotah Wildcats (6-2, 3-1) secured a playoff spot after thumping the Locust Grove Pirates 42-24 in district action. It was a game that was won in the trenches as the Wildcats imposed their will upon Locust Grove in the second half. The Wildcats used a clock controlling offense as they ran the football.
Checotah finished with 180-yards total rushing with Kaden Mitchell leading all players with 10 carries for 128 yards and a touchdown. The Wildcats led 21 -18 at the half.
When Checotah came out of the halftime break the defense got more aggressive and both the offensive and defensive lines controlled the line of scrimmage. Quarterback Jacob Jones began to slice and dice the Locust Grove defense with great passing and short runs. Jones finished with 10 of 16 for 113 yards and two touchdowns.
Checotah used some new plays as they used Elijah Thomas (who normally plays receiver) in the backfield. Thomas had four rushes for 49 yards and a touchdown. He also threw a 55yard touchdown pass to Mitchell.
Jones used multiple receivers including Jaydan Bray, who has come into his own as a big time receiver. Bray scored a touchdown on a 17-yard pass.
The Checotah defense played with intensity and toughness as they held the Pirates to just six points scored in the entire second half of the game.
"Last week we faced a lot of adversity but we learned from it and we didn't let it affect us going forward. We corrected our mistakes from the Lincoln Christian game and came out focused and played up to our potential," senior lineman Kamden Miller said.
Dylan Robinson had a huge night for the Wildcats as he made 13 tackles and forced a fumble. Roman Westbrook also was impactful as he finished with 12 tackles and a fumble recovery.